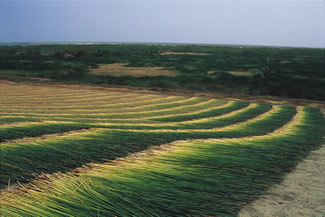 Clean energy for Argentina
November 02, 2011
Partial Credit Guarantee granted for Loma Blanca wind project.
CAF backing totals US$50 million.
(Buenos Aires, November 2, 2011).- To back the financing of the Loma Blanca wind project, CAF - Latin American development bank - announced approval of a US$50 million Partial Credit Guarantee for the company Isolux Corsán Energías Renovables S.A. (Icersa). The project will be located in Trelew municipality, Chubut province, Argentina
The project involves construction of four power plants to generate electricity from wind power with an aggregate capacity of 200 MW for a total cost of US$491 million. The CAF guarantee is expected to contribute to the successful placement of two bond issues whose funds will be used to build the first of the four modules of the project.
"Participation in these projects reflects CAF's interest in supporting initiatives to increase energy supply, in this case clean energy. On this occasion, we are granting a Partial Credit Guarantee to this project which comes out of the national government's initiative with the Genren Program to promote electricity generation from renewable sources," CAF director representative in Argentina, Álvaro García, said.
The Loma Blanca project is promoted by the Isolux Corsán Group, an international conglomerate of Spanish origin which operates in the construction, environment, concessions, energy and industrial service sectors in 25 countries on four continents. Isolux was advised by the firm KBR Finance on the financial structuring for the wind farm.
Argentina is a country with a long tradition in wind energy; the Pampas has one of the world's largest concentrations of wind turbines. The abundance of water courses in Patagonia, growing demand for energy and the consequent need to expand generating capacity offer conditions with great potential for developing wind projects.