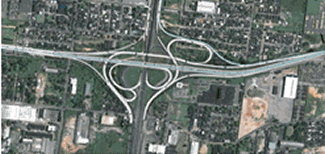 US$520 million for infrastructure, land planning and urban development in Rio de Janeiro
November 29, 2011
CAF announced today approval of US$319.8 million for the Road Infrastructure Upgrading and Implementation Program for Rio de Janeiro State, and US$200 million for additional works on the state's Arco Metropolitano highway.
(Caracas, November 29, 2011).- The state of Rio de Janeiro, with 16 million inhabitants, will benefit from two approvals announced today by CAF - Latin American development bank – for a total of US$520 million.
The first for US$319.8 million will be used for the Road Infrastructure Upgrading and Implementation Program (Provias). The second loan for US$200 million will finance the supplementary works of the state Arco Metropolitano highway.
The Provias program consists of rehabilitation, upgrading and expansion of the Rio de Janeiro state road network which will improve connections with 11 of its municipalities.
"The final objective of the program is to upgrade access and safety on the roads, integrating the different regions of the state and its municipalities and stimulating economic development and social and productive inclusion." CAF President & CEO Enrique García said.
The works involve over 250 kilometers of the state's basic road network, including drainage, earthworks, paving, construction and rehabilitation of bridges and viaducts, and signposting services, among others. The total cost for Provias is US$532.9 million, of which the CAF loan provides 60%.
The program will have a direct impact in favor of some the barrios or larger communities of Rio de Janeiro, such as Jardim Catarina in São Gonçalo municipality, with over 250,000 inhabitants, by means of provision of drinking water, sewerage, paving, drainage and solid waste settling plant, among other basic services.
Urban development and land planning in Rio de Janeiro
The second loan announced by CAF today for Brazil for US$200 million will finance additional works for construction of the Rio de Janeiro state Arco Metropolitano highway, with the aim of promoting harmonious development of the municipalities neighboring the highway, as well as improving road safety and conditions in its area of ​​influence.
The Arco highway will link five major access roads to the city of Rio de Janeiro, diverting traffic which now flows along Avenida Brasil and the Niterói river bridge.
"The project is part of the work under way by the Rio de Janeiro state government to promote new land use and strategic planning for integrated development in the state," the CAF president said.
García added "the project will make the Rio de Janeiro Metropolitan Region into one of the largest and most modern logistics centers in the region, connecting large industries with the Rio de Janeiro Port Complex."
The loan covers additional works to deal with interference with the Arco highway from the Transpetro pipelines and some existing roads, meeting industrial and road safety standards and protecting the flora and fauna of an endangered species in the area of ​​influence of the works.