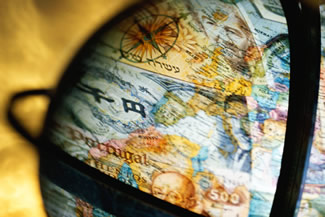 Fifth bond issue in Switzerland announced
February 08, 2012
The placement was for 125 million Swiss francs (equivalent to US$136 million).
The financial institution is still the most frequent Latin American issuer in the exclusive Swiss market.
(Special, 8 February 2012). - A new bond issue in Switzerland was announced by CAF - Latin American development bank – confirming the institution as the most frequent Latin American issuer in this market. The placement was for 125 million Swiss francs (approximately US$136 million) maturing in 2014.
"The issue, originally planned for 100 million Swiss francs, reached 125 million Swiss francs following high demand mainly from financial institutions," CAF President & CEO Enrique García said.
He added that high credit ratings and the favorable perception of the Latin American institution has created strong interest "based on its financial strength over the years, shareholder support, prudent management of credit policies and its independence, making CAF a trusted issuer in prestige markets."
The operation, led by BNP Paribas, is the fifth placement by CAF in this European country, one of the most exclusive markets to which only issuers with high credit ratings have access.
The Latin American financial institution has achieved a unique position internationally, raising almost 90% of its funds from sources outside the region, mainly global capital markets. With these funds, CAF concentrates its action strategy on the development of its shareholder countries and regional integration.