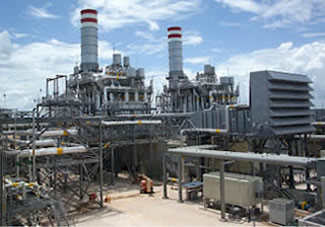 Support for energy development in Peru
February 23, 2012
Guarantee for US$50 million approved to finance thermal power plant in Chilca in the south of the country.
(Lima, 23 February 2012). CAF - Latin American development bank – approved a guarantee for US$50 million to finance the Santo Domingo de los Olleros thermal power plant in Chilca, located 60km south of Lima, with the aim of creating a pole of energy development.
CAF director representative in Peru, Eleonora Silva Pardo, said the project would be financed under two financial lease facilities and a long-term loan that Scotiabank has offered Termochilca Peru SAC for a total of US$83.5 million.
The CAF executive added that the project involved construction of a plant to generate 200 megawatts using natural gas from Camisea for sale of power to distributors in Peru.
"As part of our mission to support the sustainable development of countries in the region, we are supporting this project since it favors development of the Peruvian electricity sector, and also demonstrates our backing for local banks represented by Scotiabank, and the Americas Energy Fund (AEF), private investment fund set up in Ontario (Canada) in which CAF is a shareholder," she added..