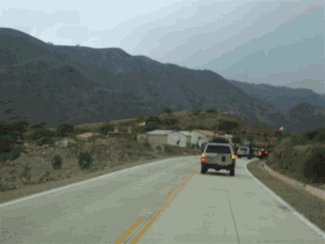 CAF approves US $75M credit for road joining Bolivia and Paraguay
March 13, 2012
CAF approves credit for building and paving the Chacapuco-Ravelo stretch of the Diagonal Jaime Mendoza highway, a roadway that will help the Bolivia-Paraguay integration.
(La Paz, March 13, 2012).- CAF –development bank of Latin America– announced the approval of a US$75 million credit line for Bolivia to partially finance the building and paving of the Chacapuco-Ravelo stretch of a major highway.
CAF President Enrique García said the roadway will not only benefit Oruro and Potosi, "but it will also integrate the country with Paraguay, as it links up the Potosi-Chuquisaca provinces and also helps to develop the Diagonal Jaime Mendoza highway, an ambitious project by the Bolivian government for the country's south."
The multilateral financial institution is committed to investment initiatives that foster integration and development projects in Bolivia. CAF has already financed more than 5,000 kilometers (more than 3,100 miles) of roadwork in the country.
"Bolivia, as a nation that lies at the heart of South America, needs to complete road projects that connect its different areas and enable transit to Argentina, Brazil, Chile and Peru, adding the country to the regional economy's supply chain and trade," García added.
The institution has become one of the biggest multilateral financing sources for Latin America, and the main one for infrastructure and energy, with a special emphasis on projects that promote regional integration. "We support the domestic and cross-border integration of our nations because we believe that regions and nations, by themselves, cannot become real actors of their own economic growth and development," García said.
He noted Diagonal Jaime Mendoza highway's social and economic impact, as it will give Bolivia a reliable and safe connection with its neighbors. The 700-km (430 mile) highway runs from Oruro to Cruce Ipati, in Santa Cruz province.
CAF's current loan is for the Chacapuco-Ravelo stretch. The funding will be used to guarantee year-round roadworthiness with a new geometric design, a good drainage system as well as slope, bridge and surface stabilization, in accordance with current and expected traffic.
Road infrastructure improvements in rural districts will also help the local economy. For instance, they will help the Ravelo municipality, in Potosi province, market some of its main products –potatoes and potato seeds– in La Paz and Santa Cruz.