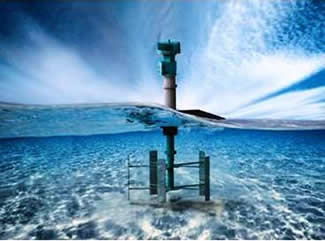 Regional initiative to develop innovative technologies in renewable energy sector
March 14, 2012
The Latin American financial institution will foster regional research, innovation and development of alternative energy.
(Lima, March 14, 2012). - To stimulate research, innovation and development of renewable energy patents and technologies in the region, CAF - Latin American development bank - organized in Lima the first meeting of the Regional Initiative on Innovation for Development of Technologies for Generation of Renewable Energy and Energy Efficiency.
The meeting was opened by CAF Vice President & Deputy CEO Luis Enrique Berrizbeitia and CAF Vice President of Production and Financial Sectors Peter Vonk, in the presence of representatives from sectoral institutions of science, technology and energy of Argentina, Brazil, Chile, Colombia, Peru and Uruguay.
Berrizbeitia said the aim of the initiative was to develop a methodology and platform to form a network of innovators, researchers and institutions from the countries of the region to innovate and, later, move on to escalation, marketing and dissemination of the patents and technologies to be developed, in other words, create a regional "patent incubator."
CAF is the main multilateral source of energy financing in Latin America and is now positioned as a center for knowledge generation and support for energy policies, he added.
The CAF vice president added that in addition to its financing activities the Latin American development bank has other tools to further the harmonious development of the sector and promote regional integration.
CAF is committed to implementing a network for energy innovation based on development of patents, benefitting from the abundant resources of renewable energy and developing technologies within the region, he said.
"Under the mandate to support the sustainable development of the countries of the region, CAF fosters innovation, formation of regional networks, exchange of experiences and best practices, as well as improving socio-environmental standards and creating public-private partnerships capable of formulating and coordinating joint work schemes in this sector," he said.
These activities are part of CAF's mission to promote sustainable development and regional integration, and contribute to exchanging knowledge on the progress of renewable technologies and making known, in a highly specialized environment, the efforts deployed in this area.