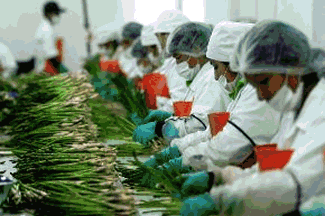 CAF and MINCETUR Further Cluster-based Internationalization
April 20, 2012
Public and private sector officials in Peru were trained to boost clusters as a sectoral and business development strategy
(Lima, April 20, 2012). In an effort to boost innovation, competitiveness, and productivity in Peru, CAF—development bank of Latin America—provided financial support to the Ministry of Foreign Trade and Commerce (MINCETUR) in training public and private sector officials for the design of sustainable business development policies, with a focus on the promotion of clusters as a sectoral and business development strategy.
The "Seminar on Policy and Management Knowledge Transfer: Business Internationalization under a Cluster Strategy," was held on April 18-20 and was officially opened by Peru's Deputy Minister of Foreign Trade, Carlos Posada Ugaz and CAF Director in Peru, Eleonora Silva Pardo.
The event was led by leading experts Alejandro Ferrari (Argentina), Manuel Montoya (Mexico), Eduardo Salazar (Colombia), and Albert Solé and Lluis Ramis (Spain), and aimed to help participants become familiarized with international experiences in establishing and implementing cluster policies.
The Deputy Minister of Foreign Trade welcomed CAF's cooperation through the Competitiveness Support Program in organizing this activity, and announced a comprehensive training based on internships, methodological knowledge and strategies for revitalization of clusters, as well as devising and implementing collaborative internationalization projects.
Silva Pardo noted that clusters are particularly important for the countries of the region, as they are based on cooperative socio-cultural traditions. He also emphasized that CAF believes that Peru boasts the right conditions to develop this system, which will help bridge the productivity gap and foster greater competitiveness for businesses.
"These productive clusters can serve as a means of inclusion and poverty reduction, as they encourage the active participation of all stakeholders, promote empowerment, but also drive continuous and sustainable innovation," he concluded.