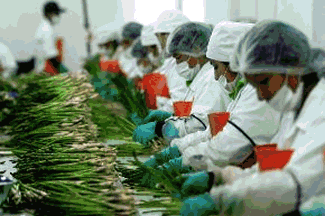 CAF, Peru promote development through business clusters
April 20, 2012
Public and private sector officials were trained in Peru to promote clusters as development strategy for businesses, industries.
(Lima, April 20, 2012). With the aim of fostering innovation, competitiveness and productivity in Peru, CAF –development bank of Latin America– recently supported a training program organized by the Foreign Commerce and Tourism Ministry for public and private sector officials in charge of designing sustainable trade policies, including business clusters as a development strategy for companies and industries.
The "Knowledge Transfer Policies and Management Seminar: Cluster Strategy for Business Internationalization," on April 18-20, was inaugurated by Foreign Commerce Vice Minister Carlos Posada Ugaz and CAF Country Director in Peru Eleonora Silva Pardo.
The event, led by renowned experts Alejandro Ferrari, from Argentina; Manuel Montoya, from Mexico; Eduardo Salazar, from Colombia, as well as Albert Solé and Lluis Ramis, from Spain, sought to acquaint participants with international experiences on setting up business cluster policies.
After thanking CAF's cooperation with the seminar through its Competitiveness Support Program, Vice Minister Posada highlighted the importance of comprehensive training in cluster practices, methodology and strategies, as well as in the design and execution of international cooperation projects.
For her part, Ms. Pardo said clusters are especially important for countries in the region, as they are based on social and cultural traditions of cooperation. She noted that CAF believes Peru has the elements for developing this system, whose benefits including narrowing the productivity gap and increasing business competitiveness.
"These business and production clusters may become a means for inclusion and a mechanism for poverty reduction as they promote a proactive participation by all their actors, favor empowering and also promote continuous and sustainable innovation," Ms. Pardo concluded.