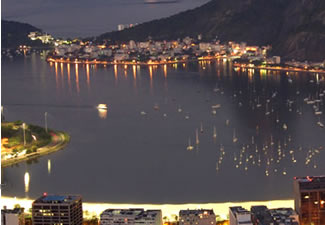 Backing for Brazilian SMEs
May 08, 2012
Participation in the CRP Empreendedor venture capital fund announced.
With this finance CAF is contributing to Brazilian SMEs.
(Brasilia, May 8, 2012). – CAF - development bank of Latin America - announced a USD6 million participation in the Brazilian CRP Empreendedor venture capital fund as a means of contributing to the SME sector in that country.
"CAF's investment in this Fund is in line with our institutional goals which are to support the SME sector because of its high impact on Brazilian industrial development and generation of new jobs," Moira Paz Estenssoro, CAF director representative in the country, said.
The closed venture capital fund Entrepreneur CRP will help develop small and medium enterprises in the southern region of Brazil where the local economy has a strong entrepreneurial culture and high potential for growth.
The Fund, to be managed by CRP Companhia de Participações, will focus its investments on SMEs with high growth potential in its initial phase and on established companies with processes that are innovative, sustainable, technically and commercially viable, environmentally friendly, and with outstanding management and good corporate governance