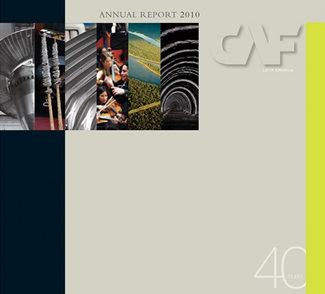 CAF Annual report receives International Award
June 08, 2012
The CAF Annual Report 2010 received the Graphis 100 Best Annual Report 2012 award in the top Platinum category.
(New York, June 8, 2012).- Graphis, an organization that highlights the design and content of publications from around the world, selected the CAF Report 2010 for best design in the Platinum category, the highest of the three categories. The report not only contains information on performance during the year but also an account of the celebration of 40 years of CAF.
Graphis chose the CAF Annual Report from among hundreds of reports from around the world, taking into account design, photography and content. The best publications will be showcased in a commemorative book to be launched in New York.