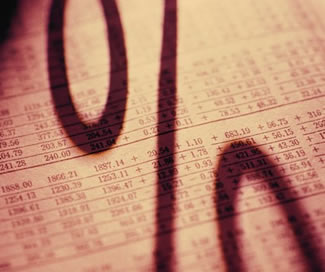 CAF issues US$600 million in Dollardenominated bonds in U.S. market
June 08, 2012
Ten-year debt priced to yield 4.375%, a record low.
Issue is a new benchmark for CAF's financing.
(Caracas, June 8, 2012).- CAF –development bank of Latin America– announced the issuance of US$600 million in dollar-denominated bonds in the U.S. market.
The 10 year debt placement was priced to yield 4.375 %, the lowest ever for a CAF issue with that maturity. Deutsche Bank, Goldman Sachs and HSBC were the underwriters.
CAF President Enrique García said that "despite the tough economic environment, the issue attracted high quality institutional investor demand, equivalent to four times the initial US$500 million offered."
The initially announced amount was increased due to the high demand, which also led to reducing the original yield guidance.
CAF also called on investors to exchange outstanding debt with this new bond, which is expected to enlarge significantly the latest issuance, thus becoming the main benchmark in the bank's financing curve.
As Latin America's most frequent issuer with the highest credit ratings, CAF has been able to successfully penetrate international capital markets. The institution is also recognized for its excellent financial indicators, its robust financial structure and its permanent commitment to its shareholder nations.
The bank has issued debt for more than US$14.6 billion since 1993, including US$3.7 billion in the last two years.
This successful market presence allows CAF to obtain financing to carry out its mission in support of sustainable development and integration in the region.