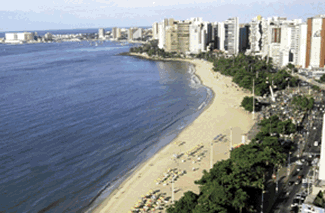 CAF approves resources to boost tourism development in Brazil's Ceará State
July 03, 2012
The Latin American development bank approved US$112 million for Ceará State's West Coast's Tourism Development Program.
The project is part of Brazil's National Tourism Plan.
(Montevideo, July 3, 2012).- Twelve coastal municipalities in Brazil's Ceará States will benefit from the West Coast Tourism Development Program, partially financed by CAF –development bank of Latin America– which approved US$112 million for that program.
"The approved program is included in Brazil's National Tourism Plan, with which the government promotes tourism as a factor contributing to competitiveness and growth, employment generation, social inclusion and regional inequalities reduction," said CAF President Enrique García.
The loan approved for Ceará state will be guaranteed by the Brazilian government. The project, which will be executed by Ceará Tourism Department (SETUR, by its Portuguese acronym), seeks to strengthen a comprehensive strategy for economic, social and tourism development in the 12 municipalities that participate in the program and the greater area surrounding them.
Ceará state has a high tourism potential, which it has promoted for more than 20 years as a means for social and economic development.
The US$160 million program includes urban development integrated works such as water provision and sewer services, tourism infrastructure and social capital creation. Additionally, plans include building the Jericoacoara airport and enlarging the Fortaleza-Paracurú highway.