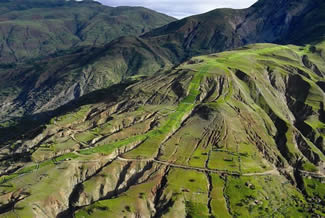 Deadline approaches for Brazil-Peru integration projects contest
August 13, 2012
Aug. 31 is the last day for submissions in CAF's contest for proposals on Brazil-Peru integration.
(Caracas, Aug. 13, 2012).- CAF-development bank of Latin America- has opened a contest for partnerships to devise a public and private management tool for the development and integration of the Brazil-Peru border area's southern sector. The deadline for proposals on the Border Integration Area (ZIF, by its Spanish acronym) is Aug. 31.
The contest was created in response to the priority assigned by Brazil and Peru to a Development and Integration Strategy within a 10-year period (2013-2022). There is also an Operational Plan (2013-2014) for this integration area, with goals that include environmental recovery; supply chain, logistics and services programs development; tourism development; social aspects; institutional and technological development.
Enquiries by contestants on conditions and proposal submissions will be accepted until Aug. 28.
Details on the tool's development, reference terms, deadline and contacts for enquiries can be found in the contest rules and conditions published on caf.com.