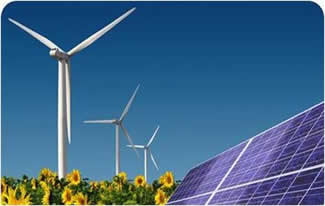 Structure finance seminar organized by CAF for Public Banking Sector in Ecuador
September 19, 2012
The event, organized by CAF, CFN and Biess, sought to update and train Ecuador's public and private banking officials in project financing.
(Quito, Sept. 2012).- CAF –development bank of Latin America– along with the National Financial Corporation (CFN, by its Spanish acronym) and the Ecuadorean Social Security Institute Bank (Biess) organized an update and training workshop on Private Projects' Structured Financing.
The workshop's goal was to discuss cases of public/private projects' structured financing, with an emphasis on sectors including renewable energy, roads and mining, which are seen as relevant for the nation. Technical tools for financing this type of projects were provided at the seminar.
According to CAF Country Director in Ecuador Hermann Krützfeldt, "These workshops permit the transmission of knowledge on structured finance projects, which will serve as a basic guide for development banks and private banks to unify their analysis criteria for credit decision making."
In order to attain this goal, two recognized international consultants led the workshop. Henrique Ghersi –an expert with more than 22 years of experience in international banking in corporate credit and finance– addressed issues related to project evaluation, structuring and execution. Emilio Gudemos –a member of the Ibero-American Experts' Network– discussed issues related to alternative energy, mainly focused on photovoltaic solar energy. In turn, Mary Gómez, CAF Latin American Clean Coal and Energy Program (PLAC+E) coordinator, explained coal market opportunities for these projects and CAF's facilitating role in the region to support identification, development and financing of greenhouse gas reduction, clean energy sources, alternatives and energy efficiency projects.
In his closing remarks, CAF Productive and Financial Sectors Director Mauricio Salazar summarized the discussed cases and detailed the importance of joint financing in this kind of projects by the public, private and multilateral banks, each with a specific role that allows the nation to obtain financing for its construction, execution and operation.
Training workshops are part of CAF's vision as a development bank, promoting strategic and public/private projects' growth and development in Latin American countries.