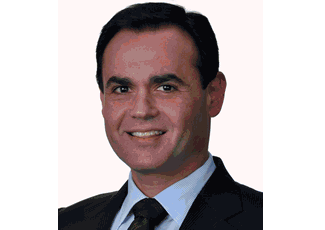 CAF names new Country Director in Argentina
October 10, 2012
Following his successful tenure as Panama director, Rubén Ramírez will represent the Latin American financial institution in the South American nation.
(Buenos Aires, Oct. 10, 2012).- CAF President Enrique García named Rubén Ramírez the institution's new country director in Argentina, following his successful tenure for four years in Panamá. Ramírez will succeed Álvaro García, who was named advisor to the president on Regional Financial Programs.
García said Ramírez's designation in the post confirms the institution's commitment to Argentina and its interest in supporting projects that promote the South American country's development. In the last five years (2007-2011), CAF approved US$4.215 billion in operations for Argentina.
Prior to joining CAF –development bank of Latin America–Ramírez, who is originally from Paraguay, held top positions in his homeland, including Foreign Minister; Economic Relations and Integration Vice Minister; Alternate Permanent Representative to the United Nations, and Alternate Permanent Representative to the Latin American Integration Association (ALADI, by its Spanish acronym).
Ramírez, an economist, has a master's degree in International Economic Policy from the University of Buenos Aires, as well as a degree from the Paris University and MBA from UCLA.