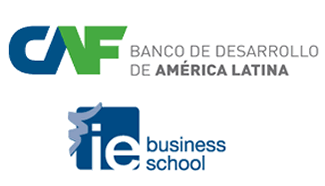 IE Business School launches Ist Asian Economic Journalism Prize in collaboration with CAF
October 03, 2012
The competition is offering US$6,000 in prizes for the best newspaper articles in the region.
The award was launched following the success of the first two IE Business School Ibero-American Economic Journalism Prizes, which received over 500 articles from 400 journalists and more than 100 media
The new award recognizes the quality of economic journalists in Asia and their role in favor of governance and is the only regional prize of its kind. There is a special prize for the best article in Asia on the economy of Latin America.
(Madrid, October 3, 2012). IE Business School opens the period for receiving journalistic pieces for the 1st Asian Economic Journalism Prize organized in collaboration with CAF - development bank of Latin America.
The new award recognizes the best journalism published or broadcast by media (newspapers, magazines, blogs, websites, radio or television) whose main merit is to spread economic culture in society. There is also a special prize for the best work published in the Asian press on the economy of Latin America, especially in relation to its most innovative sectors.
For this first competition for articles published from July 2012 to December 2012 the following prizes will be presented for a total of US$6,000:
Prize for the best journalistic work (US$3,500 and sculpture).
Prize for the best journalistic work published in Asia which analyzes innovative aspects of the economy of Latin America (US$2,500 and sculpture).
Special recognition for the best regional economic media (sculpture).
More information and full conditions of the competition at http://asiapressaward.ie.edu
Prestigious international jury
The jury will be formed by journalists from prestigious regional and international media (International Herald Tribune, América Economía, and CNN Expansion); representatives of companies with strong presence in Asia such as Finnair and Brightstar; representatives of public institutions such as IESingapore or Casa Asia; Santiago Iñiguez de Onzoño, dean of IE Business School; Luis Enrique Berrizbeitia, CAF executive vice president; and Haifa Reda Jamalallail, president of Effat University.
IE Business School forms leaders who promote innovation and change in organizations, manager entrepreneurs who create jobs, wealth and wellbeing. Recognized as one of the world's leading business schools, IE has an urban campus in Madrid and a faculty of over 400 teachers who currently give classes to students from 88 countries. IE Business School was recently recognized by the Financial Times as having the eighth best MBA in the world and third in Europe. Other rankings from Wall Street Journal, Forbes, The Economist and América Economía have consistently placed it among the world's top 10 business schools.