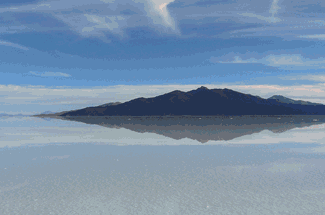 Bolivia's Uyuni-Tupiza Highway to be completed with CAF support
November 27, 2012
The road will complement the Tupiza-Villazón highway linking the country to Argentina.
Growing tourism and exports, as well as an effective domestic and international road network, will bring concrete benefits to the Potosi region.
(Caracas, Nov. 27, 2012).- CAF -development bank of Latin America- today announced the approval of a $108,2 million loan to Bolivia to build the 188.3-kilometer (117-mile) Uyuni-Tupiza highway in the province of Potosí. The Bolivian Highway Administration (ABC) will execute the project and the Government of Potosí will provide local counterpart resources (28%). The route's total cost is $150 million.
The highway is part of the country's basic road system and links up to the paved Tupiza-Villazón highway, recently completed with CAF support, which connects Bolivia to Argentina.
"CAF is pleased to support the growth of Bolivia's road infrastructure and thus become part of the development of various regions of the country, their connections with neighboring countries, their production capacities, their exports, and economic opportunity, developments that contribute directly to the welfare of the people," said CAF President, Enrique García.
The road has great significance because it will help visitors entering Bolivia from Argentina gain access to the tourist town of Uyuni, site of the famous Salar, the world's largest salt flat. It will also offer a pathway for the export of local products to neighboringand overseas markets.
The Villazón-Uyuni stretch is currently a six-hour drive by dirt road from one end to the other. According to projections, once the route is paved, the drive will take just twoandahalfhours.
Besides the benefits for tourism and the export of regional products, the new road will provide an alternative connection to the outside world for transporting minerals and the future production of lithium.
CAF has provided critical support for the development of road infrastructure in Bolivia, both domestic and external, to support integration with neighboring countries, which has allowed adding several regions of the country to the production chain of the regional economy. In the last 10 years, it has funded the construction of more than 3,700 kilometers (2,300 miles) of Bolivian roads.