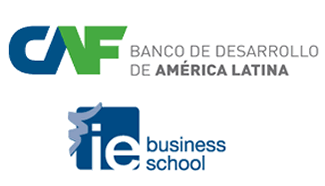 Finalists of IE Business School 1st Asian Economic Journalism Award
May 14, 2013
The award is sponsored by CAF—development bank of Latin America. A total of 15 finalists have been selected from articles published in Asia on the Latin American, Asian and world economy
Madrid, May 14, 2013. IE Business School has revealed the 15 finalists of its 1st Asian Economic Journalism Award. A total of 130 articles, reports, interviews and other information formats from more than 60 media outlets in the region applied to the award, sponsored by CAF—development bank of Latin America.
The finalists of this 1st edition have been published in China, the Philippines, Thailand, India, Pakistan and Singapore, in economic media that regularly discuss issues about the Spanish, Latin American and world economy. This award aims to enhance the flow of economic information between Asia and the Ibero-American region in order to foster closer economic ties and joint economic interests.
Award Ceremony: June 20, at Casa de América
The jury that will select the winning pieces is made up of journalists from América Economía, El País, CNN Expansión and International Herald Tribune, as well as experts from the IE Business School, CAF—development bank of Latin America—, International Enterprise Singapore, companies with regional presence such as Brightstar or Finnair, in addition to Saudi Arabia's Effat University.
The award ceremony will take place on June 20 at Casa de América headquarters in Madrid. The IE Business School 3rd Ibero-American Economic Journalism Awards will also be presented during the event.
FINALISTS OF IE BUSINESS SCHOOL 1st ASIAN JOURNALISM AWARD
Tehelka (India) "Our BRIC mindset will ruin us" Karan Mehrishi
Dawn (Pakistan) "Democratisation of capital" Aftshan Subohi
Forbes (India) "BRIC countries hit a wall" Shisihr Prasad, Dinesh Narayanan and Pravin Palande
The Straits Times (Singapore) "Latin America beckons for Singapore firms" Himaya Quasem
Business World (Philippines) "Philippines told to invest" Diane Claire J. Jiao
SME Times (India) "Export diversification: where we are lacking" Bikky Khosla
SME Times (India) "High taxes for the 'super-rich' a poor idea" Bikky Khosla
China Daily (China) "Deeper Sino-Latin American trade cooperation urged" Li Jiabao
The Strait Times (Singapore) "Singaporeans wanted in Latin America" Melissa Tan
Berita Harian (Singapore) "More executives to be trained for the Latin American market" Oleh Norhaiza
Business Times (Singapore) "Manpower push for firms expanding in Latin America" Malminderjit Singh
Live Mint (India) "India needs a restart" V. Anantha Nageswaran
Strait Times (Singapore) "Mexico means opportunity, says President Calderon" Himaya Quasem
The Economic Times (India) "Corporate chiefs on how they survived their greatest crisis" Dibeyendu Ganguly
Bangkok Post. (Thailand) "Good soil or good fertilizer? Nanchanok Wongsamuth
About IE Business School
IE Business School trains leaders who promote innovation and change in organizations, business leaders who create jobs, wealth and social welfare. Recognized as one of the world's leading business schools, IE has an urban campus in Madrid and a faculty of more than 450 professors who currently teach students from 91 countries in master's, Ph.D and executive education programs.
IE BUSINESS SCHOOL has been recently recognized by Financial Times as the school with the 8th best MBA in the world and the 3rd best in Europe. Other rankings by The Wall Street Journal, Forbes, The Economist or América Economía have consistently ranked EI among the top 10 business schools worldwide. IE students use innovative online and face-to-face learning methodologies, and leverage the school's community network, which includes 42,000 alumni holding top managerial positions in more than 106 countries.
About CAF—development bank of Latin America.
CAF—development bank of Latin America—promotes sustainable development and regional integration, financing projects in the public and private sectors and providing technical cooperation, among other specialized services. Established in 1970 and with 18 member countries—16 in Latin America and the Caribbean, as well as Spain and Portugal—and 14 private banks, CAF is one of the main sources of multilateral financing and an important generator of knowledge for the region. Go to www.caf.com for more information.