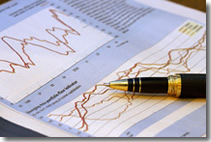 CAF Raises Bladex Credit Line by USD50 Million
September 23, 2013
CAF shows its commitment to regional development by financing both public and private financial institutions
The USD50 million credit line increase will merge with existing lending facilities
(Panama, Sept. 23, 2013).CAF-development bank of Latin America-has approved a USD50 million credit line increase for Banco Latinoamericano de Comercio Exterior S.A.- BLADEX, a multilateral financial institution, thereby raising the ceiling to USD150 million from USD100 million.
"This approval forms part of CAF's strategy to support the Latin American banking sector in its efforts to promote the region's trade ties as a step towards greater Latin American development," said CAF Executive President Enrique García.
Bladex's mission is to provide comprehensive support for trade throughout the region, which is consistent with CAF strategies that seek to promote sustainable development and regional integration, "which is why we are granting this credit facility that, in the end, will benefit businesses in our shareholder countries," García added.
The operation demonstrates CAF's sincere commitment to funding both public and private financial institutions, through which the multilateral lending agency can provide financing to businesses, economic organizations and for specific projects, increasing the availability of credit necessary for the region's development as a result.
Bladex is a supranational bank established in 1975 by the central banks of Latin American and Caribbean countries to promote foreign trade finance in the region.
Based in Panama, its shareholders include central banks, state-owned entities and commercial banks from 23 Latin America countries, as well as international banks and private investors.
In 1992, Bladex became the first Latin-American bank registered by the Securities and Exchange Commission (SEC), with the public offering of its Class "E" shares in the international markets.
The Bank has offices in Argentina, Brazil, Colombia, Mexico, Panama, Peru, and the United States of America to support the expansion and servicing of its client base, which includes financial institutions and corporations.
For more information on Bladex, please visit www.bladex.com