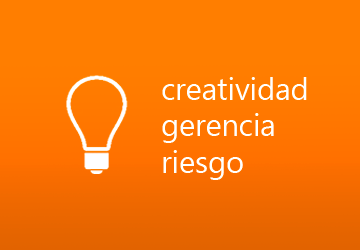 Three characteristics of productive entrepreneurs
September 16, 2013
The qualities that distinguish individuals or teams with successful entrepreneurial activities are innovating creativity, managerial capacity, and willingness to take risks.
The Economy and Development Report (RED) dedicated the 2013 edition to "Emprendimientos en América Latina. Desde la subsistencia hacia la transformación productiva" (Entrepreneurship in Latin America. From subsistence toward productive transformation), and highlighted the characteristics that distinguish a successful, productive, and transforming entrepreneur:
Innovating
Good manager
Willingness to take risks
Innovating creativity, managerial capacity, and willingness to take risks are unusual characteristics to find in just one person. However, it is possible to organize groups with individuals that have a combination of these talents to turn their activities into successful enterprises. In any case, having these traits does not prevent the individual or team to face obstacles when trying to convert their initiative into a productive and profitable enterprise.
Entrepreneurs differentiate themselves by having aptitudes and psychological traits. Some are more willing to take risks, and others are more goal oriented, distinguishing themselves from those that prefer a salaried employment.
In general, the characteristics that distinguish successful entrepreneurs are not necessarily those that take people to carryout entrepreneurial activities. However, creative and innovative individuals who are more goal oriented and have some managerial skills, are the ones who end up in charge of larger enterprises.