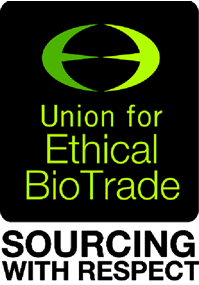 CAF Joins Union for Ethical BioTrade
October 07, 2013
Innovation based on biodiversity and ethical sourcing is an important strategy for sustainable Latin American development
(Lima, October 07, 2013)CAF-development bank of Latin American-announced that it has joined the Union for Ethical BioTrade (UEBT), an association committed to the ethical sourcing of ingredients stemming from biodiversity.
"Through the UEBT membership, CAF will have access to the association's innovative practices and research alongside other members working to develop and promote the ethical sourcing of biodiversity," said CAF Environmental Director Ligia Castro.
Innovation based on biodiversity and ethical supply chains form crucial links to sustainable development strategies across the region, Castro pointed out, adding that CAF supports these development goals, which aim to create appropriate institutional infrastructure that supports research, innovation, training and promotion in the market.
Separately, UEBT Executive Director Rik Kutsch Lojenga underscored that CAF's membership will serve as a great boost for Latin American ethical biotrade in areas such as harvesting, production, processing and in the marketing of goods and services stemming from local resources developed in accordance with environmental, social and sustainability criteria. "This will attract new companies working in this continent that is so rich in biodiversity," he said.
Latin America is a region of increasing importance for UEBT due to the work of sustainability pioneers such as the Brazilian multinational cosmetics giant Natura, among others. Other UEBT member companies in Latin America include Native, Beraca, Symrise Brazil, among others, including a group of small but innovative organizations in Bolivia, Brazil, Colombia, Ecuador and Peru.