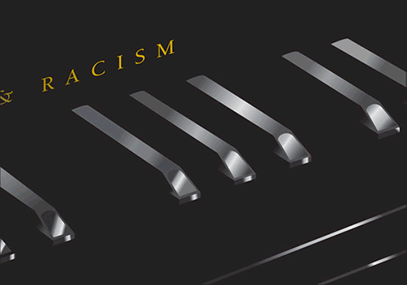 CAF's Artespacio in 2013 poster Biennial
November 19, 2013
The famous posters of Cedomir Kostovic will be exhibited from November 22th until December 20th in CAF´s cultural center in La Paz.
The exhibition will take place in the framework of the Bolivia Poster Biennial, which seeks to share projects and initiatives with the purpose of supporting the progress of design in the country.
The activities of the Biennial will take place in several cultural centers in our city.
(La Paz, November 19, 2013). With a showing of the most outstanding social and cultural posters of renowned graphic designer Cedomir Kostovic, Artespacio CAF, the art gallery of the Development Bank of Latin America in La Paz, joins the Bolivia Poster Biennial (BICeBe).
The exhibition, inaugurated on November 22nd, will have Steven Heller as a curator, recognized as an "authority" in graphic design in the United States, who highlights that Kostovic's work "has the power to transmit his voice to the world through images and words".
Heller states that "As the internet spreads to all the corners of the planet with an incalculable amount of sounds and places of interest, it is important for a contemplative activity to offer an alternative. Kostovic's posters are the antidote against kinetic overload, and his messages will remain as long as posters exist".
Cedomir Kostovic is the name of the show that brings together 15 of the most important posters recently made by the artist. The curator concludes that "This exhibition, of just a few of his recent works, is a testimony of his continuous force as an image creator and of his passion for humanitarian design".
About the graphic designer
Cedomir Kostovic was born in Sarajevo, Bosnia - Herzegovina. He obtained his undergraduate and masters' degree in Graphic Design in the Sarajevo Academy of Fine Arts, where he later taught until 1991. During that same year, he was a resident at the Old Dominion University in Norfolk, Virginia, United States, and since 1992, he has been a professor at the Art and Design Department at the State University of Missouri, in the United States.
In addition to teaching, his professional activities include creative graphic design in commercial, cultural, and social spheres, organization of international poster exhibitions, publication of critical essays and articles about graphic design. He lectures and participates in workshops in several institutions.
He has been awarded more than one hundred national and international prizes for his work, which has been shown in numerous books, catalogues, and periodical publications dedicated to contemporary design. His posters are part of important art collections in many countries.
The exhibition was inaugurated on Friday, November 22nd at 19:30 in Artespacio CAF, located in Avenida Arce Nº 2915 (San Jorge) and will be open to the public during working hours until December 20th. Entrance is free.