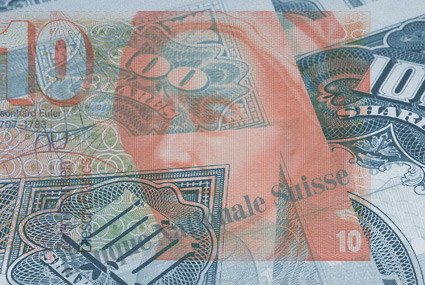 CAF Kicks Off 2014 with Successful Swiss Bond Placement
January 09, 2014
The Latin American development bank reaffirms its presence in one of the world's most demanding markets with its ninth issue in the Swiss market via a CHF 275 million, 10-year placement.
Last year, CAF-development bank of Latin America-issued more than USD2.65 billion in debt.
(Caracas, Jan. 9, 2014).-CAF- development of bank of Latin America, kicked of 2014 placing CHF275 million in 10-year debt in the Swiss market, the longest maturity ever placed by a Latin American issuer in the history of the Swiss market, even longer than other non-domestic issuers last year.
The issue, due in 2024, carries a 2.0 percent coupon and solidifies CAF's position as the leading Latin American issuer in the Swiss market, one of the world's most exclusive that allows only entities with solid credit.
The initial placement was pegged at CHF100 million, and 45 minutes after the announcement, demand was hefty enough to double the placement to CHF200 million and eventually raise it to a final CHF275 million in a matter of hours.
"With more than two decades of uninterrupted presence in global capital markets, CAF today enjoys a privileged international reputation by receiving close to 90 percent of its funds from capital markets outside Latin America. With these funds the institution strengthens its action plans to develop shareholder countries as well as integrate Latin America," said Enrique García, Executive President of the development bank.
Garcia stressed that the institution constantly seeks to diversify its funding sources by actively participating in high-caliber capital markets, adding that "in 2013 CAF carried out 16 bond issues raising more than USD2.65 billion," which places CAF among a very select group of issuers and also enhances its role as development catalyst that attracts funds from various sources into Latin America to promote investment and trade opportunities in the region.
In 2013, CAF received rating upgrades from Japan Credit Rating (AA- to AA) and Fitch Ratings (A+ to AA-). Furthermore, Moody's and Standard & Poor's affirmed their CAF ratings and maintained stable outlooks.
Additionally, CAF was voted as Best Multilateral Development Bank of The Year by LatinFinance Magazine, the leading source of value-added financial markets intelligence for Latin America and the Caribbean.