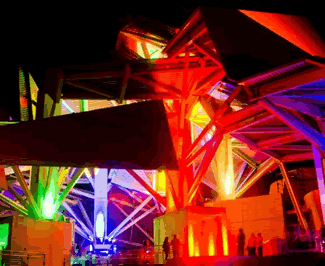 CAF supports the Bio-museum educational mission
June 07, 2014
The development challenges of the XXIst century demand collaborative schemes where actors, sectors, and disciplines join their capacities to generate a collective impact
(Panama City, June 7th, 2914).- As a complement of the technical cooperation provided by CAF, Development Bank of Latin America, to the Fundacion Amador to start the Bio-museum, the Institution will contribute to the definition and execution of the educational program that this entity will start with the purpose of establishing the objectives, goals, design, and provision of teaching instruments, as well as training for its human resources and the establishment of indicators to measure the success of the program.
The program will count on the collaboration of the Ministry of Education of Panama, in order to strengthen and update the contents of the official Curriculum in subjects related to the country's biodiversity and human history through the information displayed in its exhibitions. This initiative seeks to change the paradigm of the museum-school relationship in Panama, strengthening the use of museums and non-formal educational centers as educational tools.
Part of this effort includes training the teachers of the country's public schools through the development of teaching tools that allow them to use the Bio-museum as a pedagogical resource.
The development of educational instruments has been established as a so-called "Tool Box", which will have updated information and detailed lesson plans to facilitate planning (teacher guides), including teaching material such as posters and materials that refer to the contents of the museum's exhibitions.
It is estimated that thanks to CAF's collaboration, it will be possible to distribute 20 boxes from the El Gran Intercambio (The Great Exchange) Gallery, and another twenty boxes from the La Huella Humana (The Human Footprint) Gallery.
The Bio-museum has decided that group visits from non-governmental organizations, civic groups, universities, and high schools will be free of charge.