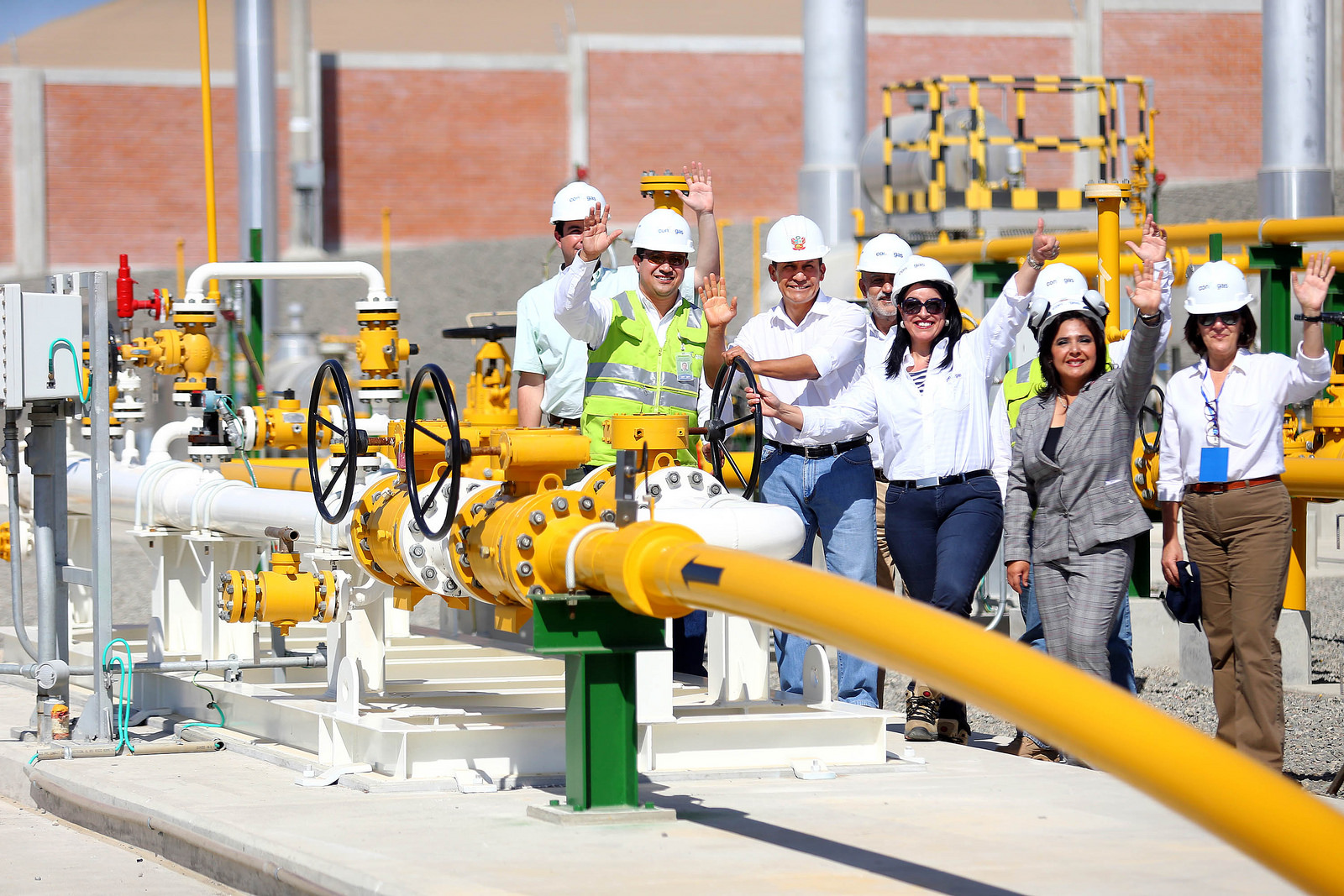 Pipeline initiates a revolution for Ica's economic development
The massification of gas constitutes a strategic activity that will allow the consolidation of the energy matrix in Peru.
The entry into operation of Ica's decentralized regional pipeline is a part of the great gas mass use project in the country, constituting a strategic activity that will help change and consolidate the national energy matrix and, in addition, will be one of the great achievements for Peru's Bicentenial, when the country will be more coordinated and integrated into a low-cost and clean energy matrix, and work with the regional and local governments will be carried out in harmony.
This statement was made by Ollanta Humala Tasso, President of the Republic, during the ceremony which initiated the operations of Contugas', Gas Distribution System, whose plant is located in the area of Tierra Prometida, in the district of La Huacachina in Ica.
The President pointed out that the mass use of the fuel will allow for the "improvement of the economy of families, and will lower production costs for industries, as well as consolidate the generation of a petrochemical pole and the development of other export products."
The inauguration of the Pipeline valve in Ica, which will provide natural gas distribution services to homes, commerce, and industries in the region, included the participation of the Head of State, Ollanta Humala, Minister of Energy and Mining , Eleodoro Mayorga; the Head of Labor and Promotion of Employment, Ana Jara; CAF's Director in Peru, Eleonora Silva; and the President of the Grupo Energia of Bogota (Grupo EB for its acronym in Spanish), headquarters of Contugas, Sandra Stella Fonseca.
The construction of this pipeline demanded an investment of USD 345 million. The resources come from Contugas, private banking, and financing of USD 135 million by CAF , Development Bank of Latin America.
The project, which includes the installation of the regional duct as well as gas networks in the cities of Chinca, Pisco, Ica, Marcona and Nasca, will benefit more than 31,000 homes during its first year of commercial operation within the distribution system. In a second stage, the network will be completed, to reach 50,000 homes within the next five years.
Close to 2,700 direct jobs and more than 4,500 indirect ones, mostly performed by residents of Ica, were generated during the construction of the pipeline and of the networks in urban areas. These works started their construction in January 2012 and concluded in April 2014, in the framework of the legal regulations that the State issued for the care and respect of the environment, cultural heritage, and local communities.