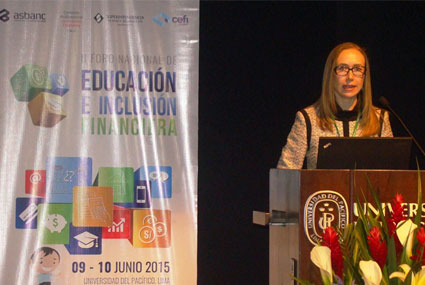 Peru needs to strengthen its financial culture
Forty-five percent of the Peruvians that were surveyed admitted that they had not actively saved in the past year and 26 percent preferred to "save under the mattress", according to a CAF study
This statement is supported by the "Survey to measure the financial capacities in Andean countries: Bolivia, Colombia, Ecuador and Peru", developed by
CAF's regional study highlights that the non-saving trend in Peru (45%) is the highest in the region, followed by Ecuador (41%), Colombia (39%) and Bolivia (26%). At the same time, 7 percent of those surveyed in Peru stated that they had frequently made deposits in savings accounts, compared with 18% of those surveyed in Bolivia, 13 percent in Ecuador, and 6 percent in Colombia.
Diana Mejia, CAF's senior specialist in public policies and competitiveness, stated, "Saving under the mattress is a growing trend" when she referred to the figures of those who would rather keep their money at home: 38 percent of those surveyed in Bolivia, 37 percent in Colombia, 26 percent in Peru, and 25 percent in Ecuador.
In the case of Peruvians, 26 percent saves at home (piggy bank or under the mattress), 9 percent saves in informal collective funds, 7 percent frequently deposits money in savings accounts, while 5 percent saves in other ways (such as buying real estate, cattle, or others), and only 5 percent deposits money in an account or a fixed term deposit.
The conclusions were presented during the II National Forum on Financial Education and Inclusion, which was held in Lima. The event's objective is to highlight the importance of financial education and inclusion within the dynamics of the financial system and development in Peru, as well as to recognize the need to create spaces for dialogue and agreements.