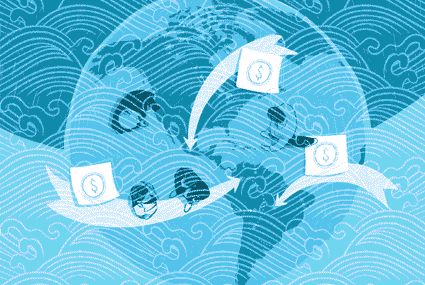 CAF makes its first water bonds issuance in the japanese market
January 07, 2016
The shares were acquired by retail investors and will be used to finance projects aimed at supplying, cleaning and treating residual and irrigation water in Latin America and the Caribbean
CAF - development bank of Latin America- together with Daiwa Securities Group, carried out their first thematic placement of bonds, in this case, specifically aimed at funding water projects. The shares, which were acquired by Japanese retail investors, have a duration of 4 years and were issued in two different currencies: South African Rand (ZAR), for a total sum of ZAR 590 million (coupon at 9.00% annual) and Turkish lira (TRY) for 192 million (coupon at 10.73% annual).
"This issuance of bonds is an unprecedented achievement for CAF due to the fact that it has a specific purpose: The financing of water-related projects. In addition, it comes at a crucial moment for Latin America and the Caribbean, every time we endure the effects of climate change and we need resources to finance sustainable projects that promote development", claimed Enrique García, executive president of the institution.
The support to 19 member nations in the development of the water sector is one of the priorities at CAF. For this reason, through financing and technical aid, between 2010 and 2014, the institution paid out US$ 4,300 million which represented 9% of the total of their approvals.
The funds raised through the water bonds, which in this operation amount to US$ 102 million, will be destined to several water-related projects, such as the supply, cleaning and treatment of residual and irrigation water in Latin America and the Caribbean.
This type of CAF bond will grant Japanese investors with the opportunity to support the vision and strategy of achieving universal access to the services of adequate drinkable water and water cleaning processes for the people of Latin America and the Caribbean, following the principles of the integrated water resources management.