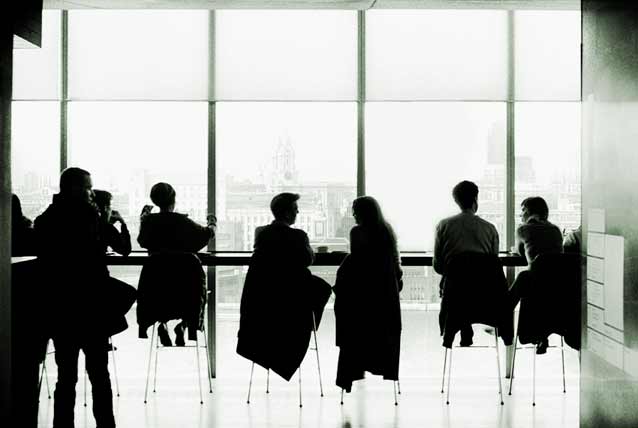 The active role of citizens and their impact on the State
February 19, 2016
The 2015 Economy and Development Report (RED), developed by CAF, suggests tools to promote citizen participation in the region as an important factor of external auditing of the performance of the State in its role as supplier of goods and services
Citizen participation has become an essential indicator to evaluate the perrformance of governments, and Latin America has not been an exception of this social phenomenon. This factor is key to help the State improve its performance as a supplier of goods and services. This is stated in the 2015 RED Report which, in this version, is focused on recommendations to generate States that are more effective in the design, implementation, and learning of public policies.
In this respect, a survey carried out by CAF, Development Bank of Latin America, highlights that although the electoral participation in Latin America reaches 75 percent, it is necessary to increase the intervention by alternate routes such as increasing the quantity and quality of the information that the Sate provides to its citizens, so that participation may be more effective.
In the case of Colombia, according to the Encuesta de Cultura Política (ECP 2011) (Political Culture Survey), citizens know very little about the mechanisms and spaces for participation in the country that are different from voting. According to statistics, in Bogota one out of three individuals does not know of other spaces to complain about the provision of public services, as they do not trust the alternative ways. In addition, those surveyed stated that they did not have the time to use these types of mechanisms and said that they did not have any information as to where to make the complaints.
Another finding of the study indicates that 76 percent of Latin Americans agree or fully agree that corruption is one of the essential problems for the provision of quality public services, exceeding the 71 percent and 60 percent that identifies inefficiency and low training of public employees as the main problems, respectively.
Among the recommendations of the 2015 RED Report is the improvement of information mobility toward citizens, so they can achieve a more effective participation through the reduction of the costs implied by the interaction with the State. With respect to this point, it is necessary to frequently gather the concerns and satisfaction levels with the services offered, and show the community that there are specific and timely answers to those concerns.
Among the main elements that help measure if a State is able to design and implement public policies effectively is the quality of its bureaucracy, its purchasing system, citizen participation, and the monitoring and evaluation of public processes.
These and other subjects regarding the capacity of the State will be discussed on Tuesday, February 23rd, in the presentation of the 2015 RED in Bogota (Colombia), in the ML-B Auditorium, Mario Laserna building at the Universidad de los Andes. To have more information on this event and register, click here.