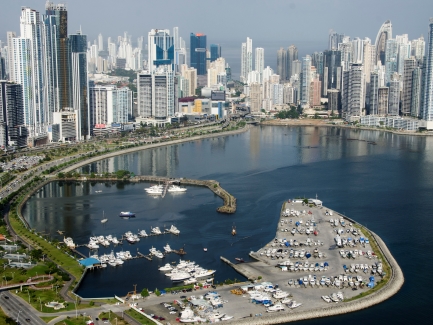 Latin America: more investments to have quality water services
March 08, 2016
To close the water and sanitation gap, the region must invest 0.3 percent of its GDP until 2030
The economic boom experienced by Latin America between 2003 and 2012 promoted the increase of investments to achieve universal coverage of potable water and sanitation services. However, this did not always lead to quality services at the household level.
If between 2010 and 2030 the region invests 0.3 percent of GDP, the gap in the water and sanitation services could close in urban areas, the infrastructures neglected due to lack of maintenance could be rehabilitated, urban drainage infrastructure could be expanded to 80 percent of urban areas, supply sources for 100 million inhabitants could be expanded, and household connections for 10 million homes could be formalized, which, according to CAF, is equivalent to 50 million inhabitants.
Investments in rural territories to reach universal coverage in 2030 could add 20 percent investment, taking into consideration the new rurality approaches that integrate several social and infrastructure services.
These investments must focus on addressing the vulnerable populations, take into consideration the economic scale of the cities and their providers, and ensure the maintenance of the investment by means of a tariff for the services in the network. The works for catchment and regulation of sources, frequently multi-purpse infrastructures, and the treatment and disposal of residual waters to the environment usually are considered a public good, so they would require a significant percentage of public financing.
Finally, in the current context of economic slowdown, governments can use two lines of actions. One that calls for a tax cut with reduced public investment, and another in the form of a fiscal stimulus to reactivate the economy. In any scenario, the potable water and sanitation sector has to make a considerable effort to reduce the systemic inefficiencies that exceed USD 5 billion annually when compared with the indices of the best providers in the world.
The main challenges faced by large and medium-sized cities, and rural areas, are:
Large cities: Close to 45 percent of Latin Americans live in cities with more than 200,000 inhabitants, and have potable water and sanitation services with increasingly professional companies with regulatory coverage. In most cases, tariffs may cover operational costs. However, there are still significant inefficiencies that are evidenced in potable water invoice losses exceeding 35 percent, and delays in maintenance and asset replacements. In all urban spheres, between 15 and 25 percent of the population lives in precarious settlements, with significant deficiencies in the quality of the infrastructure and its associated services and, generally, without a legal guarantee over the property of the land.
Medium and small-sized cities: Close to 180 million Latin Americans live in medium and small-sized cities, between 200,000 and 20,000 inhabitants, with larger percentage growth rates. These types of cities are not big enough to capture economies of scale and obtain reasonable returns to investment.



In this segment of cities, the coverage of regulatory institutions is even weaker, as it is a wide universe of operators who frequently manage their companies following the political logic of municipal governments. This is characterized by short decision cycles regarding management and investment affairs, as well as an absence of incentives to go beyond the territorial limits of the local governments, which makes it difficult to reach adequate operational scales.
Rural population: Close to 160 million Latin Americans live in rural areas. This heterogeneous segment, with about 20 million people scattered in groups made up of 100 or less families, is the one with the greatest shortcomings in terms of potable water and sanitation services for households. This translates into morbidity and mortality rates associated to gastrointestinal diseases, exceeding by several times the rates observed in the rest of the population. It also registers the greatest ineffectiveness of the regulatory models designed for the large cities.
CAF, as a strategic partner of the countries of the region in matters related to potable water and sanitation, will be presenting these challenges faced by Latin America in the coming Conferencia Latinoamericana de Saneamiento (Latin American Sanitation Congress) between March 9 and 11 in Lima.