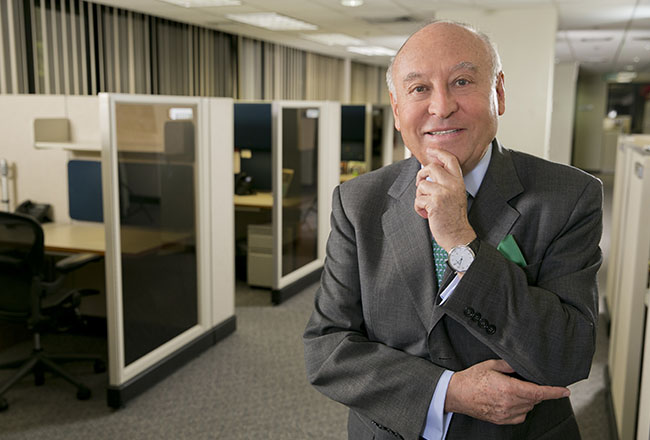 An open platform on Latin America
August 17, 2016
CAF's Executive President spoke LIVE on Facebook about the XX CAF Annual Conference, which will take place in Washington D.C, on September 8th and 9th 
During a live interview on Facebook, Enrique Garcia commented "the Conference has closely followed the changes in Latin America in the past twenty years". He also spoke about the beginnings of this event and about the contribution to connect the region with the United States. 
"The Conference started twenty year ago with the objective of promoting something that was fashionable at the time: trade in the American hemisphere". Since then, dialogues have been carried out regarding subjects of interest at a given time, with first level speakers.
He spoke about how CAF is an institution that has become a Latin American bank (19 member countries). Many relevant subjects are addressed, such as innovation and social development, but the most important thing is that the intellectual subject is present, and that is why conferences are held. 
About the meaning of the CAF Conferences for Latin America, Garcia indicated that it is a platform to discuss openly about the subjects that affect not only Latin America but also those related to the United States. It is a great opportunity to understand current events, for example, the electoral process, the political situation, ideological differences, or the subject of Cuba.   
CAF's growth is linked to that of Latin America. In the past twenty years the region has experienced permanent changes, good and bad. The good part is that most of the countries learned to balance macroeconomic aspects and made adjustments that have given them a solid base. The negative part is that the region did not sufficiently update its productive structure and continues to depend mostly on raw materials.