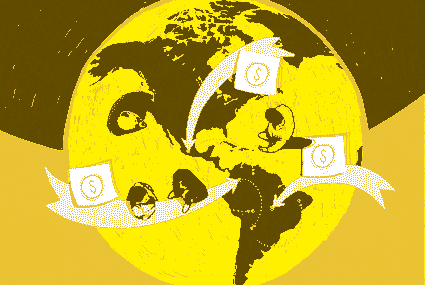 More investment for Latin America after bonds issued by CAF for USD 1 billion
September 20, 2016
With this issue, CAF accumulates a historic amount of close to USD 4 billion in placements this year through 21 transactions in eight different currencies.
Lead Today, CAF, Development Bank of Latin America, issued a five-year benchmark bond in the United States, with a 2.125% coupon, for a total amount of USD 1 billion. Investor appetite for the Institution´s debt instruments was reflected in the more than 80 individual orders for USD 1.3 billion from different parts of the world.
This global bond in US Dollars may be added to CAF´s issue in May for USD 1.25 billion. So far this year, the multilateral financial institution has accumulated a total of USD 3.96 billion in debt instruments, which represents a historic figure, both for the amount as well as the volume of transactions (21) in eight different currencies.
Enrique Garcia, CAF's Executive President, stated "Attracting funds from other markets to Latin America at times when the region really needs them is good news that today we are pleased to announce. The trust and interest of investors in CAF's bonds allows us to continue supporting productive transformation and sustainable development".
The underwriting banks were Bank of America, Barclays, Citibank, and HSBC.
CAF will continue to support development in Latin America with a diversification of financing sources at competitive rates, that come from investors from international markets.