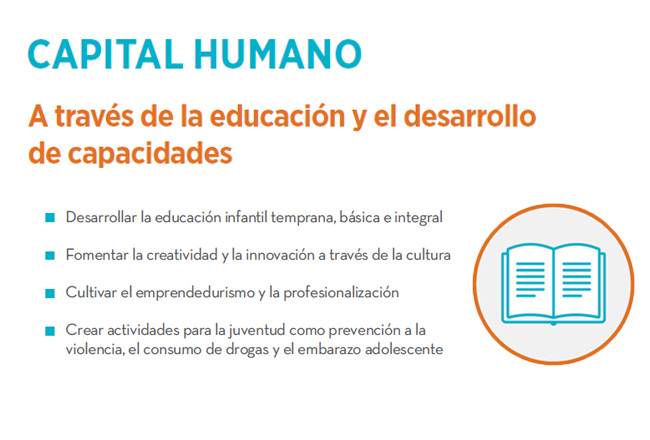 Better schools, better educated cities
Quito / Ecuador,
October 11, 2016
Guaranteeing access to education through an improvement of the educational infrastructure is decisive for the present and future of cities. This is not a minor subject, as 50 percent of schools that provide education to children in the lowest income quintile do not have water or electricity services. This is one of the subjects that will be addressed by CAF, Development Bank of Latin America, in the Habitat III Conference, in order to contribute to the planning of cities during the next 20 years.
In the past few years, Latin America has achieved important advances in access to education, and has increased the number of years of education provided to the population. However, currently close to 6.6 million children and adolescents who should be attending primary education, are not (UNESCO, 2014). There are still significant coverage deficits at the primary, secondary, and superior education levels. This shows that guaranteeing universal access continues to be one of the main challenges of our countries, and that it is necessary to design and implement more and better strategies that facilitate both the incorporation of children and youths that do not attend school, as well as provide quality spaces.
The provision of sufficient and adequate educational infrastructure is one of the most important variables to consider when addressing this challenge. According to data from Terce and Serce (2013), 50 percent of the schools that provide education to children from the lowest income quintile do not have water or electricity services. In addition, according to the reports of the PISA (2012), Latin American countries have the greatest percentages of students in schools with inadequate infrastructure and absence or serious deficiencies with respect to teaching materials, libraries, laboratories, equipment, and computers.
To provide a solution to these problems, countries must prioritize investments in construction, expansion, rehabilitation, and improvement of the eduction infrastructure, as well as provide equipment and technology at all levels, particularly to address early childhood and secondary education, and populations with less resources.
This investment must be complemented with the development and/or strengthening of management models and schemes of the school infrastructure that improve planning, operation, and maintenance of the buildings and their resources, as well as optimize their construction, improvement, and use. In addition, it is necessary for this infrastructure to be connected with access roads and mobility systems that facilitate the transfer of students and teachers from their homes to their schools.
Designing and implementing educational infrastructure programs with a multi-sectoral vision that considers the characteristics of the schools as well as the physical means to access them, promotes the growth of more inclusive, competitive, and efficient cities, contributes effectively to access to education, and improves the quality of life of the population.
From this perspective, CAF, Development Bank of Latin America, promotes the construction of comprehensive urban development plans that integrate investments in educational infrastructure and territorial management maps that overlap the geographic location with the provision of services, current and future, not only educational, but also transportation and health, contributing to plan a strategic and orderly growth of cities and, in the case of schools, prioritize the gradual execution of projects where there is a larger population or where there is a population living under unfavorable socioeconomic conditions.
The comprehensive development of cities requires a territorial vision that goes beyond specific interventions to achieve a real social and productive inclusion. Through its Educational Agenda of the "Cities with a Future" program and the pro-inclusion policies, CAF works jointly with local authorities to promote this objective that already has successful experiences which will be presented in the framework of the Habitat III, the United Nations Conference on Housing and Sustainable Urban Development, to be held in Quito from October 17th to 20th, to plan the future of cities in the coming 20 years.
The most educated countries increase their possibilities of creating innovative solutions to address the planet's biggest challenges. Better educated citizens have better opportunities to transform their reality and that of the environment, thus contributing to the construction of more democratic, fair, and prosperous societies. This makes education one of the most powerful instruments to achieve objectives such as the reduction of poverty, increase of equity and social inclusion, increase of productivity, and sustained and quality growth of countries.
Download computer graphics.