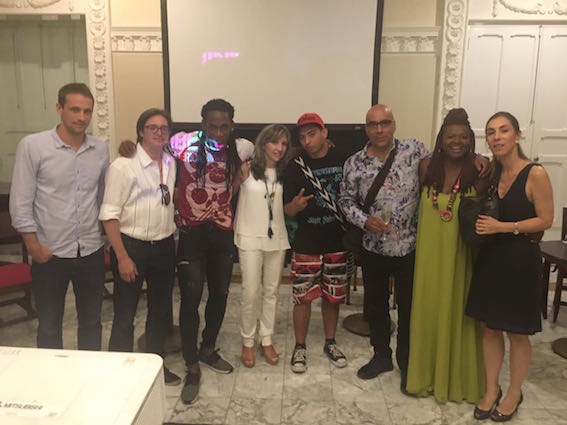 Hip hop: Artistic Expression and Social Integration Tool
October 27, 2016
CAF—development bank of Latin America—, SEGIB and local Colombian organizations are putting together Recital Colombia 2016, a series of activities ending with a concert in which a group of young people will display the power of art to overcome poverty and successfully integrate into society
Twelve young artists from different vulnerable areas in Colombia will dance and rap during "Recital Colombia 2016," to be held at Teatro Heredia in Cartagena, within the context of the 25th Ibero-American Summit, on Saturday, October 29.
The concert will showcase a cultural movement that has furthered social inclusion processes and has proven powerful in changing and enriching culture in a society that has often stigmatized young people and their artistic practices.
"Dancing lifted me out of the barrio and gave me the opportunity to thrive and show who I am," said Joan, one of the young men who will perform in the concert, during a panel that discussed dancers' empowerment processes through music. 
The panel also featured Rebeca Grynspan, Ibero-American Secretary General, Juan Gabriel Vásquez, a Colombian writer, Marta Elena Acosta, Director of Communications at Bancolombia, Álvaro Restrepo, Director of Colegio del Cuerpo Cartagena, and other artists, who discussed the transformative power of art, artistic practices as a social inclusion mechanism, and urban dances as an advocate of coexistence and recognition of young aesthetics.
All the activities of Recital Colombia 2016 are sponsored by CAF and seek to enhance the transformative power of art, and to recognize youth aesthetics and young people as cultural agents.