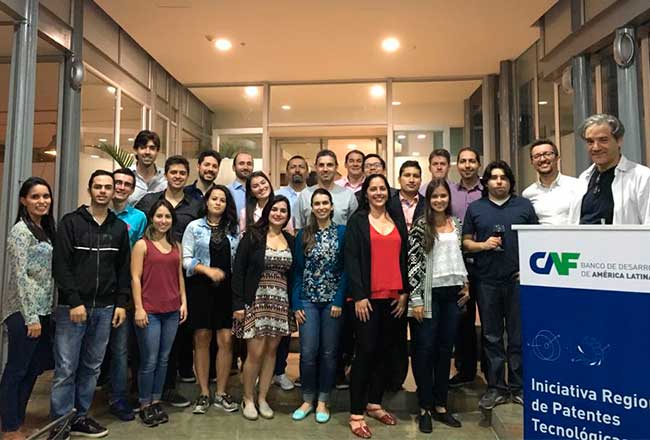 CAF and EIA University produce patentable technology in Colombia
Thirty-five participants from EIA University in Medellin were trained on March 21-24, resulting in 49 patentable technology concepts.
The first exclusive workshop was held for EIA teachers, researchers and administrative employees, as well as managers of innovation processes at Conconcreto under the cooperation agreement signed between CAF— development bank of Latin America—and EIA University.
The workshop is part of the Regional Patents for Development Initiative covering all member countries in the region. This is the eighth edition of the training program, which in previous versions has been delivered in different countries and has been aimed at both the private and public sectors.
CAF's guidance focuses on teaching participants to survey the state of the art related to a potential invention to ensure that technologies are truly new on a global scale and that the problem and its solution target international markets. After this phase, a conceptualization phase will follow, in which participants, organized into groups, conceptualize proposals for a solution to a specific problem, prioritize a list of technologies, select a few (two or three), evaluate the state of the art, and draft a patent application for each member of the team, which is usually made up of 3 to 4 people. "This all takes place in four days," said Alvaro Atilano, coordinator of CAF's Regional Technology Patent Initiative.
Proposals with the greatest potential for implementation and commercialization through the international patent application, which covers 152 countries, will be nominated for funding from the University and, with CAF support, other private and state agencies such as research agencies, companies and investment funds. "Our commitment is to international investment. We are focusing on EIA University to demonstrate that we can quickly move on to commercializing ideas by implementing a technology development strategy," said Álvaro Atilano.