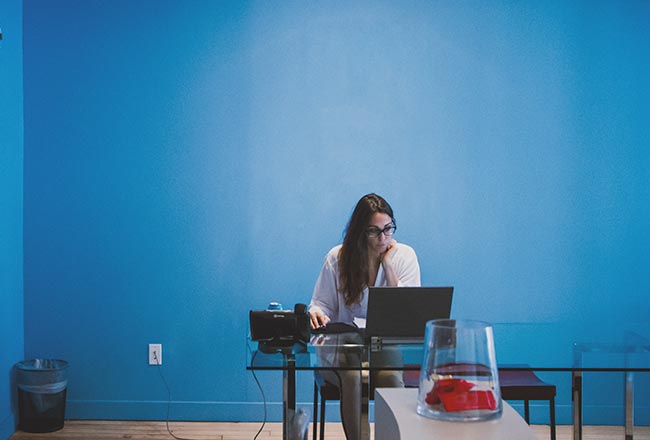 Impact Assessment to Optimize Procedures in Colombia
Colombia's Administrative Department of Public Service (DAFP), in partnership with CAF—development bank of Latin America —, will promote the registration of procedures between government agencies and citizens in order to streamline them.
Colombia's Administrative Department of Public Service, responsible for improving the management of civil servants and government institutions, will lead, with the support of CAF, the modernization of public institutions in order to build trust in government agencies, in order to streamline procedures between public entities (institutions, education centers, healthcare centers, among others) and citizens.
The project focuses on sending of messages to government agencies registered in the Procedure Information System (SUIT), and will promote, through emails and official institutional letters, the progress and registration of procedures in the system.
There will be two types of messages: one seeks to highlight the reputational and legal costs of not being registered with the SUIT. The other will take a more social approach, aimed at comparing the institution with peer institutions, so that they can compare their progress to others, and consequently, thus becoming a source of pressure or encouragement to move forward with the registration.
The results of the experiment will allow us to determine whether these messages increase the incorporation of procedures into the system and which of them are most effective in reaching that goal. We also intend to identify whether there are effects on the other two phases of the streamlining policy (prioritization and streamlining). To this end, we expect to have a methodological proposal to start the experiment over the next few months.
With this initiative, the government of Colombia seeks, through the DAFP, to promote an important anti-procedural policy that allows the exchange of public information at all levels, facilitating the fulfilment of obligations of all citizens. Therefore, finding mechanisms that encourage the use of tools such as the SUIT fosters a new and innovative vision of inter-institutional, inter-sectoral and inter-regional management.
The purpose of the SUIT is to become the only source of information on administrative procedures offered by national or territorial institutions, and its use is mandatory thanks to the implementation of the procedure streamlining policy, under Law 962 (also called anti-corruption law).