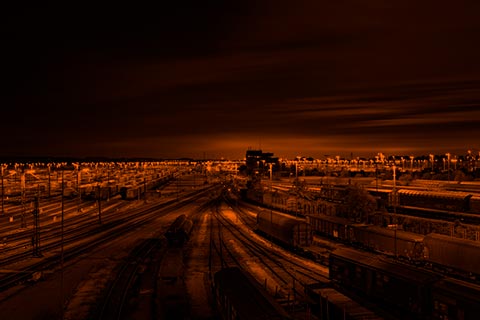 Infrastructure as Bridge Between Equality and Productivity in Cities
Buenos Aires / Argentina,
April 20, 2018
Medellin is one good example of social inclusion worldwide. This case served as a basis for rethinking the way urban infrastructure is designed to create fairer cities that improve the quality of life and business competitiveness. This case and others were discussed at the CAF-sponsored Infrastructure for Development in Latin America Conference, held on April 25–26 at the Alvear Icon Hotel in Buenos Aires, Argentina.
Urban infrastructure is the best bridge to promote connectivity and accessibility of people to the benefits of agglomeration, which are basically higher quality of life, productivity, better wages, knowledge and innovation, among others. In order to move from "words to action," we need to acknowledge complex and unequal relationships based on gender, social, economic and ethnic status across all project phases (design, execution, operation, maintenance and regulation), which affect the way users use infrastructure.
Cities are the main driver of development in our nations. They concentrate the most complex and highest-added value productive processes, and the largest number of economic opportunities. Thus, urban infrastructure becomes a bridge to drive social inclusion and progress of isolated communities, while promoting the economic growth and business competitiveness.
Medellin is a world class example of social inclusion. The city has been working on these processes for decades, but has recently made significant strides through its urban mobility infrastructure. How has Medellin improved social inclusion through infrastructure? What is the impact of megaprojects on business productivity and competitiveness in the Metropolitan Area? What has been experience with sustainable transport-oriented development? The mayor of Medellín, Federico Gutiérrez, answered these and other questions on April 25 at the Infrastructure for Latin American Development Conference, organized by CAF at the Alvear Icon Hotel in Buenos Aires, Argentina.
The "Accessibility and Connectivity for Productive Cities" panel also featured Robin Chase, co-founder of ZipCar, who explained how collaborative economies can promote the efficient use of existing resources, with significant impacts on connectivity of cities, enhancing user accessibility, and reducing the impact of cities on climate change.
Other issues addressed in this Conference included successful practices help rethink how we design urban infrastructure to create fairer cities and how much digital and physical infrastructure cities require to advance the implementation of such solutions.