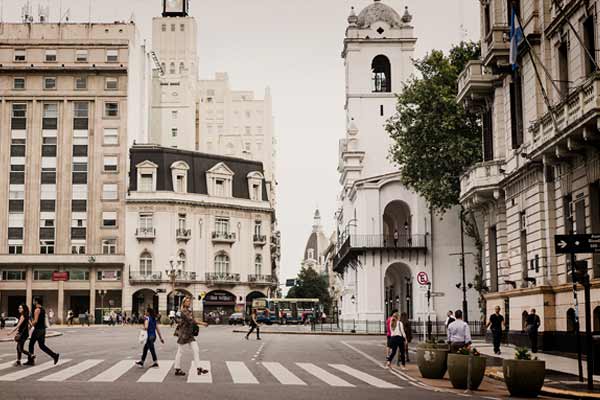 CAF makes USD 1.4 billion available to Argentina in 2018 and 2019
Buenos Aires / Argentina,
June 07, 2018
The announcement made by CAF's executive president, Luis Carranza, after talks with Finance Minister Luis Caputo, includes infrastructure projects to support the government's economic policy.
CAF -development bank of Latin America- will provide financing of USD 1.4 billion to Argentina as part of a program to support the economic standardization policies implemented by the Argentinian government.
CAF will be providing USD 750 million of the financing by means of a Contingent Credit Line (CCL). The CCL is an effective anti-cyclical instrument intended to support the country's public debt management strategy, in the face of external events that hinder access to international financial markets under competitive conditions.
CAF will approve another USD 150 million in 2018 for local operations and projects in sectors that are strategic for the country's development, such as transportation, logistics, energy, productive transformation, among others. Another USD 500 million is being planned for 2019 to boost growth in Argentina.
CAF's executive president, Luis Carranza Ugarte, reiterated the bank's strict commitment to Argentina in talks with its Finance Minister, Luis Caputo, as well as its interest in contributing to the well-being of the population and promoting sustainable growth.
Mr. Carranza Ugarte also said that the bank backs the government's economic program and long-term reforms. "I am certain that the measures being implemented by the government will successfully help it overcome the current situation," said the executive president.
The Finance Minister, Luis Caputo, recognized the important contribution that CAF is making to Argentina's development. "Its support is a further example of its agility, flexibility and Latin American sense", he concluded.