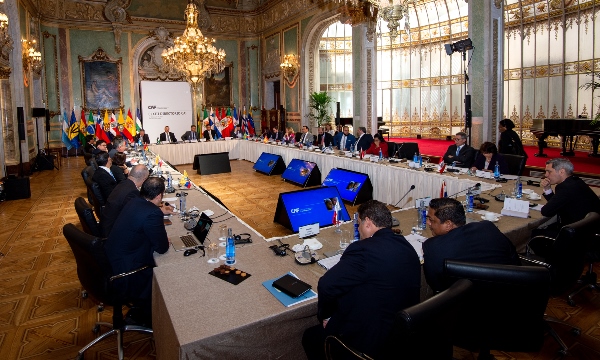 US$152 million to finance first Quito subway line
July 17, 2018
CAF approved a second loan to finance the first subway line in Quito, which is expected to improve mobility and reduce traffic congestion in the city, benefitting approximately 450,000 passengers every day.
CAF-development bank of Latin America- approved a loan of US$152.2 million for the Quito municipality, covering the second construction phase of the capital city's first subway line, with a view to improving mobility in the Metropolitan District and reducing traffic congestion, which will yield greater efficiency in transfer times and ultimately boost competitiveness and productivity.
The loan was implemented by Empresa Pública Metropolitana Metro de Quito, adding to CAF's previous investment of US$250 million in 2012, which has already been disbursed. In total, CAF's share in the project will be US$402.2 million, representing 20% of the total cost and 22.7% of the external financing by international financial organizations.
The purpose of this loan is to implement a safe, cheap, fast and environmentally sustainable system as a structural hub of the public transportation system, improving urban mobility in the city. This new system is expected to reduce travel times, improve efficiency in transport service management, reduce CO2 emissions by around 60,000 tons per year, and provide a safe and comfortable service.
"The construction of the Quito subway is a historic achievement for the city. On the one hand, it will improve urban mobility, reduce intercity travel time and promote road safety. In addition, construction and operation activities are creating more and better jobs, promoting economic growth through increased competitiveness and productivity," said Luis Carranza, executive president of CAF.
Progress of the second phase of construction works currently stands at 68%, and include the construction of the underground tunnel, stations, supply of rolling stock, facilities, workshops, inspection, project management, unforeseen events, price adjustments, and all commissioning activities required, scheduled to be completed by October 2019.