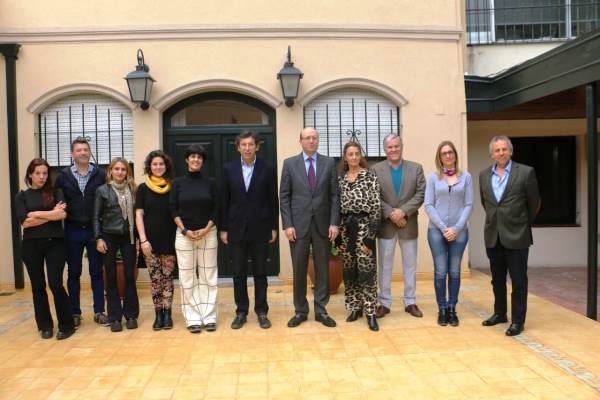 CAF strengthens its commitment to innovation and social inclusion in Argentina
Buenos Aires / Argentina,
July 04, 2018
The Creative Environments program will benefit 7,600 young people in vulnerable situations in the municipality of San Isidro
CAF-development bank of Latin America- participated in the agreement signing session between the Mayor of San Isidro, Gustavo Posse, and the Crear Vale la Pena Foundation (Creating is Worth It), represented by Ines Sanguinetti, for the implementation of the Social Innovation "Creative Environments" Program, which aims to strengthen the social and emotional skills of youths in vulnerable situations across various territories of Argentina.
During the event held in the San Isidro City Hall, Andrés Rugeles, representative director of CAF in Argentina, stressed that "the development banks play a key role not only by funding large infrastructure projects, but also by fostering this type of partnership and synergies to raise visibility of vulnerable populations and help them have a more prosperous future."  He also stressed the importance of training in values to promote the transformation and social inclusion of children.
The Creative Environments Program (EC) is the result of a partnership between the Ministry of Education, Culture and Social Development, CAF and local administrations. This initiative is expected to lead to the development of six skills prioritized by the Ministry of Education within the Framework of Organization of Learning for Education - MOA 2030: problem solving; critical thinking; learning; teamwork; communication; and commitment and responsibility.
This social innovation program is aligned with CAF's commitment towards promoting access to education, improving its quality at all levels, and strengthening the relevance of educational offerings, ultimately contributing to the social inclusion of the most vulnerable groups and fostering productive transformation in the region.