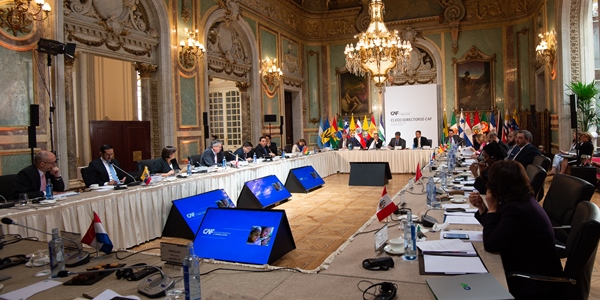 Dominican Republic joins CAF as full member
July 17, 2018
Upon instructions of the President of the Dominican Republic, Danilo Medina, and the Minister of Finance, Donald Guerrero, an official announcement was made during the 177th meeting of the Board of CAF-development bank of Latin America, kicking off negotiations to incorporate the Dominican Republic as a full member of this financial institution. 
The decision will give this Caribbean nation greater access to long-term financial resources, as well as technical cooperation for sustainable development.
"We have seen the effectiveness and the swiftness with which the institution has served the countries of the region, by providing funding, granting non-refundable technical assistance resources, and helping generate knowledge. Therefore, we are convinced that CAF's support will be extremely valuable for the Dominican Republic's development strategy," said the head of the National Public Loans Office of the Ministry of Finance, Athemayani del Orbe.
In addition, the executive president of CAF, Luis Carranza, expressed his satisfaction with the announcement and stressed that "this is a clear demonstration of the trust placed in CAF, as well as the political will and interest of the Dominican Republic in strengthening its bonds with our institution, as well as improving its relations and integration with Latin American countries."
The Dominican Republic joined CAF as a series C shareholder in 2004 and has been increasing its share since then.