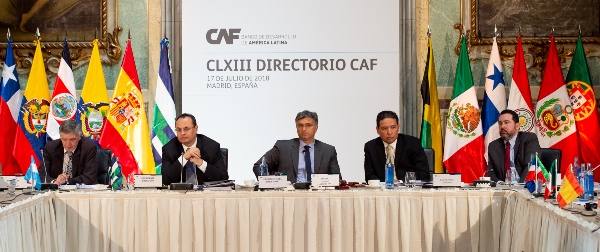 US$80 million to modernize urban infrastructure of Caucaia in northeastern Brazil
July 17, 2018
CAF loan to improve urban mobility and build high-quality public spaces will benefit approximately 300,000 Caucaia residents.
CAF-development bank of Latin America- approved a loan of US$80 million for the Caucaia municipality, located in Brazil's northeastern state of Ceará, which will benefit about 300,000 residents and help integrate urban infrastructure, improve mobility and accessibility, and promote community activities, in addition to creating more and better jobs.
The loan will fund the Integrated Infrastructure Program of Caucaia, expanding and redesigning the municipal road system by building and restoring approximately 170 km of urban roads, which will optimize service supply across the local economy. The program will also help recover at least 5 squares, 3 lagoons and a social event center, creating 10 "ecopoints" for recyclable material management, besides supporting 1,000 micro entrepreneurs.
"Integrated urban interventions are key drivers to promote economic growth, job creation, increased competitiveness and, ultimately, improvement of the quality of life of citizens. In this sense, the Caucaia loan will modernize infrastructure and promote inclusive growth in the long run, benefiting all of the local residents," said Luis Carranza, executive president of CAF. 
The program will also help the municipality to develop its own urban mobility plan, a municipal road monitoring system, and socio-environmental aspects such as vulnerability studies, water footprint, carbon footprint, hydrodynamic studies for lagoons, and tree planting and public lighting plans.