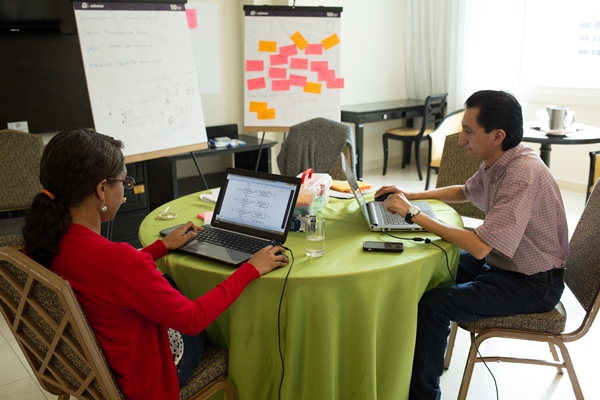 Panamanian university first in the region to make world's top 50 PCT patent applicants
Ciudad de Panamá / Panamá,
August 14, 2018
The top 50 this year includes 24 colleges in the United States, 23 in Asia, 4 in Europe and 1 in Latin America.
The Technological University of Panama (UTP) is the first Ibero-American university to make the top 50 of patent applicants via the Patent Cooperation Treaty (PCT), as certified by the World Intellectual Property Organization in its report Patent Cooperation Treaty Yearly Review 2018.
The PCT patent applicants' top 50 has traditionally included educational institutions from countries that dominate the competitiveness and innovation indexes, such as the United States, China, United Kingdom, Japan and Israel. This means that having a newcomer like Panama is a real breakthrough for UTP, as it is the only institution from a middle-income country to join this select group of universities dedicated to technological innovation and its worldwide application.
Since 2016, CAF-development bank of Latin America- has partnered with UTP to help the college evolve into an educational reference in the region in the area of technological innovation. To this end, we identified the need for training programs targeting students, teachers, managerial and administrative staff on the issue of patents, in order to create a culture of technical innovation in all areas of the university, i.e. to make it part of its DNA. Thus, two workshops were held using the CAF method for expedite patent development, which produced 52 technological concepts that were presented via PCT in 2016.
"At CAF we promote development in technological innovation to define strategies and programs which will empower Panamanians and help them become regional leaders. One of our main goals is to reduce the great technology gap between us and Asian and European countries, and this report has produced the first results of our efforts. Our goal is to replicate the UTP experience in other public and private entities, and to position Panama among the top 10 developers of technological patents around the world," said Susana Pinilla, CAF Director-Representative in Panama.
In addition, Héctor M. Montemayor, President of the Technological University of Panama said: "The UTP is committed to promoting innovation management in the nation and to impacting other regions of the world. Therefore, it will continue to develop technologies based on knowledge and ingenuity of our human resources.  Our next goal is to bring these technologies to market, and therefore, our institution has defined strategies in terms of technology transfer and commercialization that will allow us to position Panama as a technology exporting country."
Over the next few years we expect to give continuity to these results. UTP has been one of the major technology generators in the region, and is a beneficiary of programs developed by CAF and Panama's National Secretariat of Science and Technology, which promote the creation of international patents made in Panama.