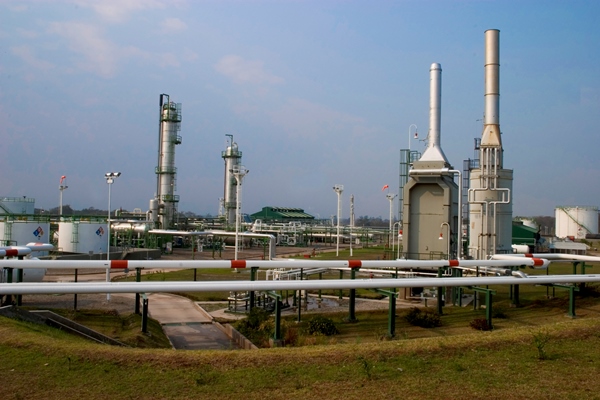 The potential of natural resources and their impact on Latin American productivity
Bogotá / Colombia,
October 18, 2018
Opportunities in commodities to generate competitive advantages will be one of the central themes in the CAF Conference: Productivity and Innovation for Development, which will be held on November 7-8 in Bogota, Colombia, featuring more than 50 global leaders.
Natural resources can drive greater innovation, productive integration and multiple activities associated with production and knowledge if the right incentives, strategies and policies are implemented. Latin America has an immense natural wealth and thus, an opportunity to direct efforts towards industrial sophistication to raise productivity as a whole, as well as promote high quality jobs and better income for the population.
The increasing demands for sustainability faced by commodities—as in any other productive sector—based on the interaction between regulatory, technological, productive and social issues, are generating new challenges, and hence, new technological and innovative solutions that can impact the entire economy. This will be one of the themes in the CAF Conference: Productivity and Innovation for Development, which will be held on November 7-8 in Bogota, Colombia.
"Promoting the creation of clusters around natural resources may be an appropriate and promising development strategy, because it implies the leveraging of comparative advantages, and can even boost the diversification of the export basket beyond raw materials. The generation of specific innovations associated with various commodities would stimulate diversification and expansion of exports, and would become a regional and national engine for growth," explained CAF executive president, Luis Carranza.
The discussion on the exploitation of natural resources should deal with how to leverage opportunities these resources can offer, and this requires understanding the real dimension of associated production chains and their potential to generate a greater value added for the entire economy. The challenge for institutions is in devising and implementing public policies focused on the network of companies and activities surrounding the extraction of natural resources, including, for example, upstream productive chains, initial investments, feasibility studies, design development, etc.
The series of studies under the Project "Latin American Technology Innovation in Natural Resources" (CAF-CIEPLAN) shows the importance of natural resources in technical changes with an impact throughout the economy. Argentina has seen the emergence of companies in the agricultural sector with highly specialized technology (mostly in biotechnology and genetics). In Brazil, there is an important proliferation of Petrobras suppliers, thanks to a local-content policy established by the nation. Thanks to copper exploitation, mining is the most technologically advanced sector in Chile, because it uses automation, remote controls, robotics, GPS satellite, three-dimensional exploration, among others.
Click here for more information and to sign up for the Conference free of charge. You can also follow the event live within the region and make comments with the hashtag #ProductividadCAF.