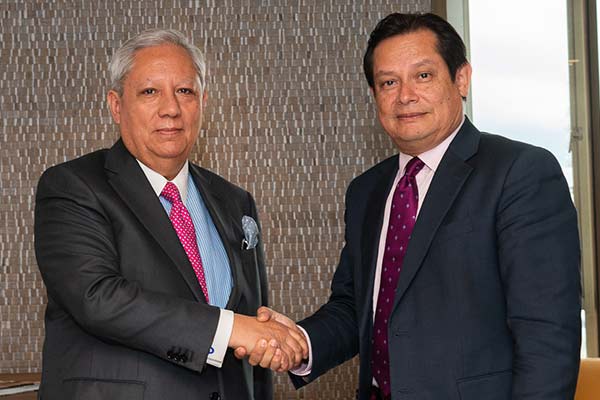 Line of credit for 300 billion pesos to finance infrastructure in Colombia
Colombia,
November 15, 2018
Financiera de Desarrollo Nacional (FDN) and CAF–development bank of Latin America–signed a line of credit agreement for 300 billion pesos, under a funding in pesos program, which the entity has provided to the multilateral agency.
This is the fourth agreement signed under this product, released by the FDN in May 2017, in order to mobilize funds and improve the participation of international stakeholders with high credit quality and vast experience in financing infrastructure. The product enables international financial institutions to grant loans to infrastructure projects in Colombian pesos, which provides more choices for financing projects with limited or no source of income in U.S. dollars.
"This is good news for the nation's infrastructure projects, and especially for the 4G Program." By signing this agreement, we now incorporate a new funder for the Program, which will certainly be decisive. The last project that benefited from a pesos funding facility by FDN was Ruta del Cacao," said Clemente del Valle, Chairman of the FDN.
Hugo Sarmiento, Vice President of Finance at CAF, added that "we are very pleased to be an active and direct party to the financing of infrastructure in Colombia. We have great confidence in the nation, its institutions and infrastructure program."