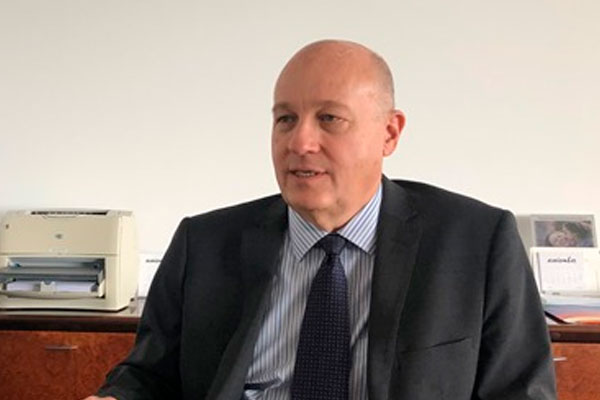 New CAF Representative Director in Peru
Lima / Perú,
November 01, 2018
Manuel Malaret, with a successful 19-year track record at CAF, has been appointed to take over the institution's representation in Peru.
The executive president of CAF–development bank of Latin America, Luis Carranza, appointed Manuel Malaret as the new CAF representative in Peru.
During his 19 years with the organization, Manuel Malaret has held key positions as Vice President for the Private Sector, Director of the Productive and Financial Sectors, and Director for the Promotion of SMEs and Micro-enterprises.
Before joining CAF, Malaret held important positions in Venezuela, as Vice President at Bank of America, among other equally vital roles in the nation's financial institutions.
Malaret has a strong academic background and a distinguished career of more than 30 years. He earned a degree in Administrative Sciences from Universidad Metropolitana, in Caracas, and holds an MBA in Finance and International Business from the University of California, Los Angeles.
"I am pleased to take on this responsibility that the executive president of CAF has entrusted to me, to put myself at the service of the nation and implement a dynamic agenda focused on sustainable development, regional integration and increased productivity, which have a positive impact on high-quality economic growth and the quality of life of the more vulnerable population of Peru," said Malaret.
This appointment is expected to further strengthen the excellent relations between CAF and Peru by building and implementing a comprehensive agenda with the public and private sectors, for the purpose of promoting sustainable development in the nation and integration in the region.
Manuel Malaret succeeds Eleonora Silva, who for the past 11 years has helped in designing and approving projects to favor economic development in Peru and a fluid dialogue with the public and private sectors.