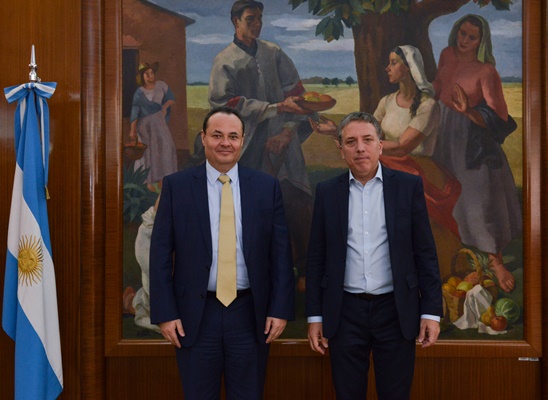 Strategic partner for the development of Argentina
Buenos Aires / Argentina,
January 31, 2019
The main topics discussed by the Argentinian Finance Minister and CAF Executive President were promoting the well-being of people, and investments to support the sustainable growth of the country
Chief Executive of CAF Development Bank of Latin America, Luis Carranza, met with Finance Minister, Nicolas Dujovne to strengthen the relationship between both institutions and explore joint actions for the benefit of the Argentinian people.
In the meeting held at the Finance Ministry headquarters, the CAF Executive President stressed the role of the institution as a strategic partner for Argentina and the areas where it is working on initiatives aligned to the government's national plan. All toward the purpose of promoting social inclusion, improving infrastructure at the provincial level and positively affecting the country's productivity and sustainable growth.