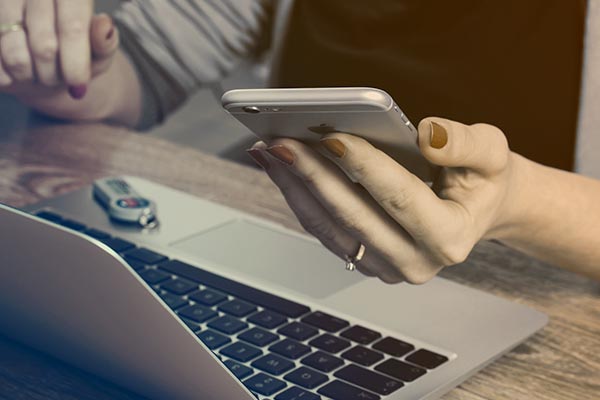 The future of government in the digital age to be the focus of CAF's seminar in Mexico
Ciudad de México / México,
February 26, 2019
The digital revolution is transforming governments and introducing new ways of managing public policies to better respond to the people's demand for better services. This will be a key topic of the CAF's seminar "The Future of Government in the Digital Age," which will be held March 11 at hotel Hilton reform of city of Mexico.
The digital revolution is permeating all levels of society and every aspect of our lives. The phenomenon is also transforming the way of governing to provide a swifter, more effective and transparent response to citizens' increasing demands for better services and more integrity in public actions. Everything from the public administration's digital services and day-to-day activities to managing large public investment and government procurement operations, technological advancements have revolutionized the way in which we manage public affairs, through simpler, cheaper, more accessible procedures,
CAF considers the concept of digital government to comprise not only the digital transformation of public administration processes through the use of new technologies, with the aim of providing better services and reducing red tape, but also the redefinition of the concept and delivery of public services, with a greater involvement of citizens as co-creators, as well as public policies based on evidence and better data, thus fostering transparency and citizen participation.
This form of public management with the citizen at the center, which the government implements by promoting inclusive development through coordinated action with national and sub-national entities, increases productivity, efficiency and transparency.
Over the last decade, Latin America has furthered important innovations in terms of digital transformation across its states, with important results focused mainly on red tape reduction, digital service expansion and open data. This model seeks to put the citizen at the heart of the new way of generating public policies.
According to the latest UN report on digital development, only five out of 19 countries in Latin America and the Caribbean are among the 50 most digitized nations in the world. The group includes Uruguay and Mexico, who are part of the Digital 9 (D9), a category that comprises the most advanced governments in all matters digital, such as Canada, United Kingdom and South Korea.
On a regional level, Mexico is one of the countries with the most remarkable advancements in digital government, online services and open data. Change initiatives have emerged particularly in local governments - such as in Guadalajara - and more recently in Mexico City, where the new administration of Dr. Claudia Sheinbaum, has implemented the Digital Agency for Public Innovation (ADIP), giving it a broad mandate to concentrate the agenda in this matter. ADIP is responsible for designing and implementing digital solutions focused on solving public problems, allowing citizens to expedite their daily interaction with the government. ADIP is comprised by seven centers to carry out its operations: Honest Government, Digital Government, Citizen Services, Technological Regulations, Technology and Intelligence, Connectivity and Telecommunications Engineering and Government Re-Engineering.
Despite the achievements made so far, we still have before us many challenges on this issue, which is why the seminar "The future of government in the digital era" - organized by CAF - Development Bank of Latin America in partnership with Mexico City's Digital Agency for Public Innovation - is set to gather government officials with private sector participants, academia and the civil society. Discussions will focus on lessons learned and the challenges still facing Mexico and Latin America.
Participants will include CAF Executive President Luis Carranza, as well as Mexican Secretary of Finance and Public Credit Carlos Urzúa, Mexico City Mayor Claudia Sheinbaum, AT&T Vice President of External Affairs in MexicoMonica Aspe; CIDE's LATAM Digital Center director Judith Mariscal, ADIP head José Merino, Guadalajara Mayor Ismael del Toro Castro, Uruguay's Electronic Government Agency and Information Society Executive Director José Clastornik, Colombia's Innovation and Digital Transformation senior adviser Víctor Muñoz, COFRO (Chile) Executive Vice President Sebastián Sichel, and Daniel Abadie, assistant secretary of Argentina's Digital Government agency.
Panel members will discuss a variety of topics, including the creation of digital reforms with a digital scope, as well as the challenges and opportunities facing the digital agenda in Mexico. The event will take place March 11, 2019 at the Reforma Hilton reform in Mexico City, from 8:30 a.m. to 1:30 p.m.
Go to the event page to register and find out more about the program.