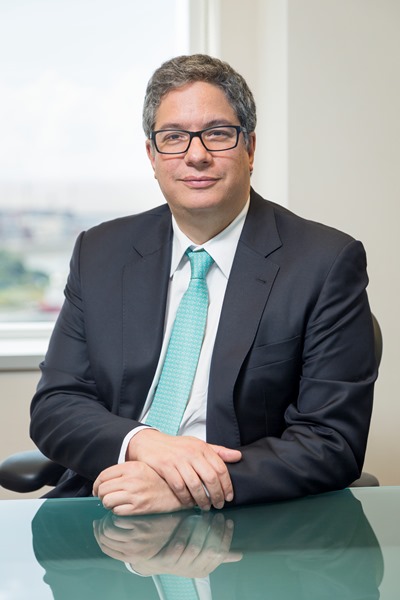 New CAF representative in Argentina
Buenos Aires / Argentina,
March 08, 2019
Colombia's Santiago Rojas Arroyo has been appointed as CAF representative, with a mandate to strengthen CAF's relations with Argentina by designing work programs with the public and private sectors that promote sustainable development and regional integration.
The executive president of CAF–development bank of Latin America–, Luis Carranza, appointed Santiago Rojas as the new CAF representative in Argentina.
Santiago Rojas has an extensive professional career in Colombia, his home country, as well as at international level with a focus on foreign trade, negotiations and international relations, in positions such as Minister of Commerce, Industry and Tourism, and Vice-Minister of Foreign Trade; President of the Colombian Foreign Trade Bank (Bancoldex); Director-general of the Directorate of National Taxes and Customs (Dian); Legal Adviser to the Secretariat of the Andean Community in Lima, Peru; director of Incomex, and commercial adviser to the Colombian Mission to the WTO in Geneva, Switzerland; among others.
His academic experience includes a tenure as a Professor of International Economic Law at Pontificia Universidad Javeriana. He is the author of important publications, such as: Las Reglas de Juego del TLC y de Aspectos Jurídicos del Tratado de Libre Comercio entre Colombia y Estados Unidos, on legal aspects of the Colombia-U.S. FTA.
Santiago Rojas is a lawyer from Pontificia Universidad Javeriana, Bogotá, and a specialist in Negotiations and International Relations from Universidad de los Andes, Bogotá. 
As a Representative, he will contribute to bring relations between CAF and Argentina closer through the design of work programs with public and private sector to foster sustainable development and regional integration.