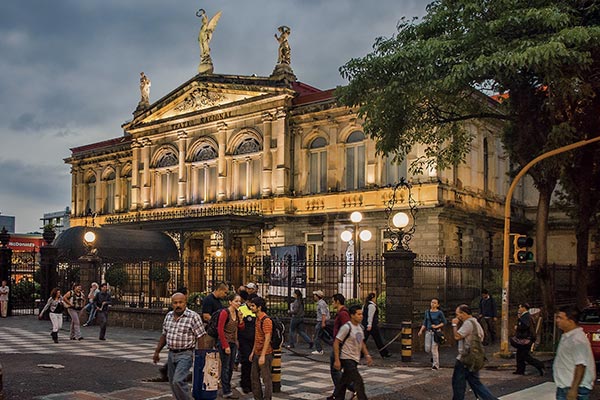 CAF supports Costa Rica's fiscal strengthening with US$500 million
San José, Costa Rica.,
April 16, 2019
This loan will help cover the short-term financing needs of the nation while consolidating the implementation of the Law on Strengthening of Public Finance.
The Board of Directors of CAF—development bank of Latin America—has approved a US$500-million loan in order provide assistance in the efforts made by the government of Costa Rica to consolidate a public policy that ensures fiscal sustainability in the long term, by improving management of the tax system and a greater efficiency of public spending.
This financing will underpin the Ministry of Finance in its efforts to meet public financing needs in order to support actions aimed at achieving fiscal sustainability in the short and medium term, while obtaining benefits from the implementation of the Law on Strengthening of Public Finance and Costa Rica's access to international markets.
"At CAF, we are committed to providing agile and flexible support to underpin political and economic reforms necessary to create a suitable environment that will stimulate sustained and equitable economic growth in the shareholder countries, playing an anti-cyclical role in the region," said Luis Carranza, executive president of CAF.
In addition, Carranza reaffirmed CAF's commitment to sustainable development in Costa Rica, by providing the nation with financial products, technical cooperation and tools to generate knowledge in strategic areas for national development, such as public-private partnerships, microfinance, financial inclusion, tax collection and territorial development, among others.