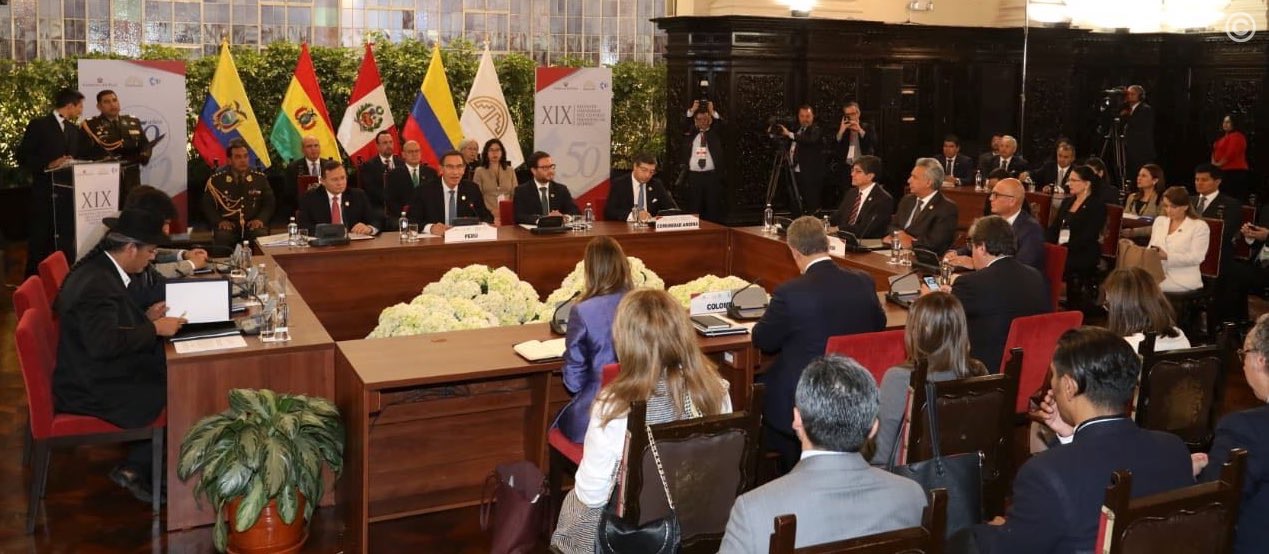 50 years after the Cartagena Agreement, CAF reiterates its commitment to regional integration and Latin American development
Lima / Perú,
May 26, 2019
As part of the celebration of the 50th anniversary of the signing of the Cartagena Agreement, the executive president of CAF—development bank of Latin America—, Luis Carranza Ugarte, attended the 19th meeting of the Andean Presidential Council, held on May 26, 2019, in Lima, upon invitation of the Pro Tempore Presidency held by the Republic of Peru.
CAF is proud to be part of the Andean Integration System, thanks to which it was conceived as a financial institution. Today, fifty years after its inception, CAF boasts important progress in strategic issues such as trade facilitation and a customs union, border and industrial integration, telecommunications and productivity. 
Financial cooperation and technical assistance, mandated by the Cartagena Agreement, has been one of the fundamental pillars of CAF's actions in the Andean sub-region, taking into account different local and national realities, in favor of sustainable development accessible to all member countries.
CAF reiterates its commitment to regional integration and welcomes its inclusion in this celebration, as a way to ensure the future of common lines of collaboration with the Andean Integration System, in favor of the region's sustainable development.